Under the Private Securities Litigation Reform Act of 1995 ("PSLRA"), all discovery in a Federal securities lawsuit is put on hold while the court decides whether to grant a motion to dismiss. The PSLRA provides "In any private action arising under this subchapter, all discovery and other proceedings shall be stayed during the pendency of any motion to dismiss, unless the court finds upon the motion of any party that particularized discovery is necessary to preserve evidence or to prevent undue prejudice to that party." 15 U.S.C. § 77z-1(b)(1) (governing claims brought under the Securities Act of 1933) ("Securities Act"); 15 U.S.C. § 78u-4(b)(1)(3)(B) (governing claims brought under the Securities Exchange Act of 1934). To date, it has remained an open question whether such a stay is applicable when a shareholder brings a Securities Act claim in state court. State courts have ruled differently on the issue, with some applying the PSLRA's automatic stay and others follow the state's procedural rules on discovery stays that may apply pending a decision on a motion to dismiss. On Friday, July 2, the Supreme Court agreed to review a case involving this very issue, likely settling the question before the end of the year.
The case, Pivotal Software v. Tran, involves a class action lawsuit alleging violations of Section 11 of the Securities Act of 1933 ("Securities Act"). Investors filed claims in federal court and also in state court, the latter of which the Supreme Court recently held can be pursued in Cyan v. Beaver County Employees Retirement Fund, 138 S.Ct. 1061 (2018). In the Federal action, discovery was automatically stayed while a motion to dismiss was pending, per the PSLRA. However, in the state action, the judge concluded that the PSLRA's automatic discovery stay provision did not apply in state court and, pursuant to state civil practice rules, allowed the investors to pursue discovery against defendants despite the pending motion to dismiss.
Despite the state court's ruling, the investors voluntarily agreed to stay discovery until after the motion to dismiss was decided. Nevertheless, even without any pending issue to resolve in the state court case, defendants sought Supreme Court review stressing the "far-reaching significance" a Supreme Court decision would have in securities litigation across the country, and that therefore the issue was justiciable.
Although no intermediate Federal court has ruled on the issue, the Supreme Court granted certiorari to defendants and will hear the case in its October 2021 term.

About Faruqi & Faruqi, LLP
Faruqi & Faruqi, LLP focuses on complex civil litigation, including securities, antitrust, wage and hour, personal injury and consumer class actions as well as shareholder derivative and merger and transactional litigation. The firm is headquartered in New York, and maintains offices in California, Delaware, Georgia and Pennsylvania.
Since its founding in 1995, Faruqi & Faruqi, LLP has served as lead or co-lead counsel in numerous high-profile cases which ultimately provided significant recoveries to investors, direct purchasers, consumers and employees.
To schedule a free consultation with our attorneys and to learn more about your legal rights, call our offices today at (877) 247-4292 or (212) 983-9330.
About Daniel Weiss
Daniel B. Weiss is an associate in the firm's New York office. His practice is focused on securities litigation.
Tags: faruqi & faruqi, investigation, news, litigation, settlement notice, case, faruqi law, faruqi blog, faruqilaw, Daniel B. Weiss, securities litigation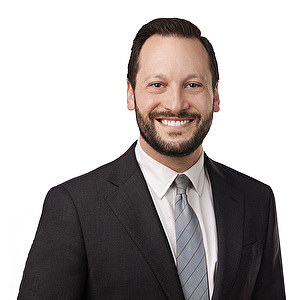 Daniel Weiss
Associate at Faruqi & Faruqi, LLP

New York office
Tel: (212) 983-9330
Fax: (212) 983-9331
E-mail: dweiss@faruqilaw.com
Social: LinkedIn