The New York Stock Exchange ("NYSE") has long required NYSE-listed companies to have "an appropriate body" to review and evaluate related party transactions. However, Section 314.00 of the NYSE Listed Company Manual ("Section 314.00") did not explicitly define a related party transaction. Instead, the prevailing view was that a related party transaction was one that must be disclosed pursuant to Item 404 of Regulation S-K of the Securities Exchange Act of 1934, as amended ("Item 404"). In general, Item 404 requires disclosure of a transaction when "the registrant was or is to be a participant and the amount involved exceeds $120,000, and in which any related person had or will have a direct or indirect material interest."
In April 2021, the Securities and Exchange Commission approved amendments to the NYSE's rules relating to the approval of related party transactions. As amended, Section 314.00 provides:
• A company's audit committee or another independent body of the board of directors, shall conduct a prior review of all related party transactions;
• A related party transaction is defined as a transaction required to be disclosed under Item 404 without application of the $120,000 threshold; and
• The audit committee or independent body of the board of directors must prohibit related party transactions determined to be inconsistent with the interests of the company and its shareholders.
NYSE-listed companies must ensure that their policies and procedures for reviewing related party transactions conform to the NYSE's new requirements. Further, removing the $120,000 threshold consideration may necessitate companies to review and pre-authorize transactions that were not historically subject to review.

About Faruqi & Faruqi, LLP
Faruqi & Faruqi, LLP focuses on complex civil litigation, including securities, antitrust, wage and hour, personal injury and consumer class actions as well as shareholder derivative and merger and transactional litigation. The firm is headquartered in New York, and maintains offices in California, Delaware, Georgia and Pennsylvania.
Since its founding in 1995, Faruqi & Faruqi, LLP has served as lead or co-lead counsel in numerous high-profile cases which ultimately provided significant recoveries to investors, direct purchasers, consumers and employees.
To schedule a free consultation with our attorneys and to learn more about your legal rights, call our offices today at (877) 247-4292 or (212) 983-9330.
About Christopher M. Lash
Christopher M. Lash's practice is focused on shareholder derivative and securities litigation. Chris is an Associate in the firm's Pennsylvania office.
Tags: faruqi & faruqi, investigation, news, litigation, settlement notice, case, faruqi law, faruqi blog, faruqilaw, Christopher Lash, derivative litigation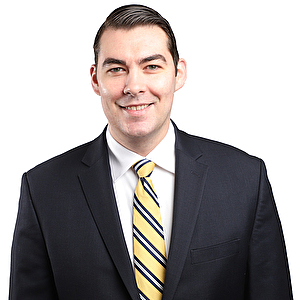 Christopher M. Lash
Associate at Faruqi & Faruqi, LLP

Pennsylvania office
Tel: (215) 277-5770
Fax: (215) 277-5771
E-mail: clash@faruqilaw.com
Social: LinkedIn