On April 16, 2021, the U.S. Securities and Exchange Commission ("SEC") announced the reopening of the comment period relating to the SEC's 2016 proposal for mandatory universal proxy cards. The proposal seeks to amend the federal proxy rules to establish new procedures for the solicitation of proxies, the preparation and use of proxy cards, and the dissemination of information about all director nominees in contested elections.
The SEC is proposing the mandatory use of universal proxy cards for all non-exempt solicitations in connection with contested director elections, other than those involving registered investment companies and business development companies. Currently, shareholders voting by proxy are generally limited to selecting director candidates nominated by the person soliciting the proxy. However, shareholders who vote in person at shareholder meetings commonly cast votes through written ballots which include the names of all director nominees. Thus, the SEC's proposal seeks to align shareholders' ability to vote for candidates irrespective of whether the vote is submitted in-person or by proxy.
According to Allison Herren Lee of the SEC, "[t]his is an important step toward finalizing rules that will facilitate clarity and efficiency for shareholders voting in director elections."
The SEC's full proposal can be found here.
About Faruqi & Faruqi, LLP
Faruqi & Faruqi, LLP focuses on complex civil litigation, including securities, antitrust, wage and hour, personal injury and consumer class actions as well as shareholder derivative and merger and transactional litigation. The firm is headquartered in New York, and maintains offices in California, Delaware, Georgia and Pennsylvania.
Since its founding in 1995, Faruqi & Faruqi, LLP has served as lead or co-lead counsel in numerous high-profile cases which ultimately provided significant recoveries to investors, direct purchasers, consumers and employees.
To schedule a free consultation with our attorneys and to learn more about your legal rights, call our offices today at (877) 247-4292 or (212) 983-9330.
About Christopher M. Lash
Christopher M. Lash's practice is focused on shareholder derivative and securities litigation. Chris is an Associate in the firm's Pennsylvania office.
Tags: faruqi & faruqi, investigation, news, litigation, settlement notice, case, faruqi law, faruqi blog, faruqilaw, Christopher Lash, derivative litigation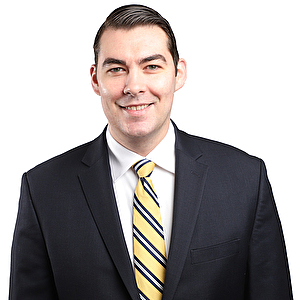 Christopher M. Lash
Associate at Faruqi & Faruqi, LLP

Pennsylvania office
Tel: (215) 277-5770
Fax: (215) 277-5771
E-mail: clash@faruqilaw.com
Social: LinkedIn