On April 22, 2021, Faruqi & Faruqi, LLP scored a big win in a case against Olé Mexican Foods, the maker of the popular tortilla brand La Banderita. The suit alleges that the company mislead consumers into believing its tortillas are made in Mexico, when in fact, they are not.
In the decision denying the motion to dismiss in its entirety, Federal District Court Judge Jesus G. Bernal held that the plaintiff had plausibly alleged that the representations and images on the labels of the products, which included a stylized Mexican flag on the front and center of the packaging, were misleading causing reasonable consumers to believe the products are made in Mexico. The court also found that any purported disclosures on the back-label of the products regarding where the tortillas are made was a question of fact, not suitable for determination at the pleading stage. Plaintiff will now move forward with his claims under California's consumer protection laws and seek to represent a class of similarly situated consumers.
A copy of the Order on the motion to dismiss can be found here.

About Faruqi & Faruqi, LLP
Faruqi & Faruqi, LLP focuses on complex civil litigation, including securities, antitrust, wage and hour, personal injury and consumer class actions as well as shareholder derivative and merger and transactional litigation. The firm is headquartered in New York, and maintains offices in California, Delaware, Georgia and Pennsylvania.
Since its founding in 1995, Faruqi & Faruqi, LLP has served as lead or co-lead counsel in numerous high-profile cases which ultimately provided significant recoveries to investors, direct purchasers, consumers and employees.
To schedule a free consultation with our attorneys and to learn more about your legal rights, call our offices today at (877) 247-4292 or (212) 983-9330.
About Ruhandy Glezakos
Ruhandy Glezakos is an associate attorney in the firm's Los Angeles office and a member of the Consumer Protection Litigation Practice Group.
Tags: faruqi & faruqi, investigation, news, litigation, settlement notice, case, faruqi law, faruqi blog, faruqilaw, Ruhandy Glezakos, consumer litigation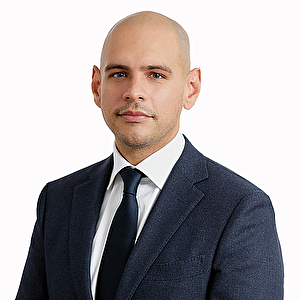 Ruhandy Glezakos
Associate at Faruqi & Faruqi, LLP

California office
Tel: (424) 256-2884
Fax: (424) 256-2885
E-mail: rglezakos@faruqilaw.com
Social: LinkedIn