In a recent decision by United States District Judge Fernando M. Olguin, OSI Systems, Inc. ("OSI") lost its motion to dismiss a securities fraud class action that was lodged against it after Muddy Waters Research published two research reports questioning whether the company had misled investors.
According to the complaint, a significant portion of OSI's security business deals with its "turnkey" business model, which provides security services to support foreign governments and customs officials with the installation, maintenance, and operation of OSI's security inspection products—as well as the construction, staffing, and long-term operation of security screening checkpoints.
The action alleges, among other claims, that the company told investors that it had "100% market share" in its turnkey contract market even though the company had an undisclosed partner, an Albanian dentist with no relevant experience, who owned 49% of the company's turnkey contract with the Albanian government as well as profit sharing rights. The court found this and related claims sufficed at the pleading stage.
In an issue of increasing importance in today's interconnected global economy, the court rejected the company's argument that reasonable investors would not have been deceived because certain documents were available on Albanian websites in Albanian and those documents could have been translated via Google translate, "Putting aside the fact that there is no basis or evidence to conclude that Google's translate feature is sufficient to accurately translate extremely complicated legal and financial documents, and given today's global economy and the fact that many public companies conduct business all over the world, it is plainly unreasonable to require an investor to comb foreign websites in languages such as Arabic, Chinese, Russian, etc., to determine whether the company in which he or she has invested has disclosed information that may be material to his or her investment."
A copy of the court's decision can be read here.
About Faruqi & Faruqi, LLP
Faruqi & Faruqi, LLP focuses on complex civil litigation, including securities, antitrust, wage and hour, personal injury and consumer class actions as well as shareholder derivative and merger and transactional litigation. The firm is headquartered in New York, and maintains offices in California, Delaware, Georgia and Pennsylvania.
Since its founding in 1995, Faruqi & Faruqi, LLP has served as lead or co-lead counsel in numerous high-profile cases which ultimately provided significant recoveries to investors, direct purchasers, consumers and employees.
To schedule a free consultation with our attorneys and to learn more about your legal rights, call our offices today at (877) 247-4292 or (212) 983-9330.
About Richard W. Gonnello
Richard W. Gonnello is a partner in Faruqi & Faruqi, LLP's New York office and Chair of the firm's Securities Litigation Practice Group.
Tags: faruqi & faruqi, investigation, news, litigation, settlement notice, case, faruqi law, faruqi blog, faruqilaw, Richard W. Gonnello, securities litigation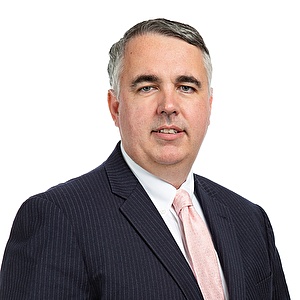 Richard W. Gonnello
Partner at Faruqi & Faruqi, LLP

New York office
Tel: (212) 983-9330
Fax: (212) 983-9331
E-mail: rgonnello@faruqilaw.com
Social: LinkedIn