On April 1, the Department of Justice announced that pharmaceutical manufacturer Bristol-Myers Squibb ("BMS") would pay $75 million "to resolve allegations that it knowingly underpaid rebates owed under the Medicaid Drug Rebate Program." This settlement concludes a False Claims Act case first brought by whistleblower Ronald J. Streck in 2008, and prosecuted to settlement by private counsel, including Peter R. Kohn and Timothy J. Peter of Faruqi & Faruqi, LLP.
Mr. Streck, a lawyer and pharmacist, described a scheme by which BMS and other drug manufacturers fraudulently manipulated reported prices, in order to underpay Medicaid rebates owed to the federal government and various States, from 2007 to 2016. Under Medicaid rules, drug manufacturers pay rebates to the government based on average prices in the private market after discounts. Streck said BMS and other manufacturers intentionally lowered those reported prices, and mischaracterized fees paid to wholesalers as "discounts," in order to minimize what they owed Medicaid.
The settlement with BMS follows a $55 million settlement with pharmaceutical manufacturers AstraZeneca Pharmaceuticals LP, Cephalon, Inc., and Biogen, Inc., arising from similar allegations by Mr. Streck, who has worked in the pharmaceutical industry for more than 40 years in various capacities, including sales, regulatory affairs and association management. Mr. Streck's suits were the first of its kind, in that the alleged fraud scheme had never been revealed in any prior lawsuit or government enforcement operation.
Announcing this most recent settlement, the Department of Justice thanked Mr. Streck and his counsel for their efforts "which were critical to the favorable resolution of this case."

About Faruqi & Faruqi, LLP
Faruqi & Faruqi, LLP focuses on complex civil litigation, including securities, antitrust, wage and hour, personal injury and consumer class actions as well as shareholder derivative and merger and transactional litigation. The firm is headquartered in New York, and maintains offices in California, Delaware, Georgia and Pennsylvania.
Since its founding in 1995, Faruqi & Faruqi, LLP has served as lead or co-lead counsel in numerous high-profile cases which ultimately provided significant recoveries to investors, direct purchasers, consumers and employees.
To schedule a free consultation with our attorneys and to learn more about your legal rights, call our offices today at (877) 247-4292 or (212) 983-9330.
About Adam Steinfeld
Adam Steinfeld is a Partner in Faruqi & Faruqi, LLP's New York office. He practices in the area of antitrust litigation with a focus on competition in the pharmaceutical industry. Mr. Steinfeld has litigated successfully with significant contributions in In re Buspirone Patent & Antitrust Litigation, MDL No. 1410 (S.D.N.Y.) ($220M settlement); In re Cardizem CD Antitrust Litigation, No. 99-MD-1278 (E.D. Mich.) ($110M settlement); In re Relafen Antitrust Litigation, No. 01-12239 (D. Mass.) ($175M settlement); In re Remeron Direct Purchaser Antitrust Litigation, No. 03-cv-0085 (D.N.J.) ($75M settlement); In re Terazosin Hydrochloride Antitrust Litigation, No. 99-MDL-1317 (S.D. Fla.) ($72.5M settlement); In re Tricor Direct Purchaser Antitrust Litig., No. 05-340 (D. Del.) ($250M settlement); and Mylan Pharms., Inc. v. Warner Chilcott, No. 12-cv-3824 (E.D. Pa.) ($12 million settlement).
Tags: faruqi & faruqi, investigation, news, litigation, settlement notice, case, faruqi law, faruqi blog, faruqilaw, Adam Steinfeld, antitrust litigation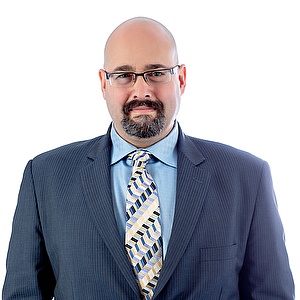 Adam Steinfeld
Partner at Faruqi & Faruqi, LLP

New York office
Tel: (212) 983-9330
Fax: (212) 983-9331
E-mail: asteinfeld@faruqilaw.com
Social: LinkedIn