In a recently filed joint stipulation, Vyera Pharmaceuticals, its former CEO, Martin Shkreli, and other defendants agreed to withdraw their demands for a jury trial in a lawsuit brought by the Federal Trade Commission and seven state attorneys general, alleging that Shkreli and his company Vyera engaged in a scheme to protect its monopoly for the anti-parasite drug, Daraprim. In exchange, the States withdrew with prejudice any claims for civil penalties or forfeitures they previously made against Shkreli and other named defendants.
Shkreli and Vyera (formerly Turing Pharmaceuticals) made headlines in 2015 after Shkreli, then the company's CEO, increased the per-tablet price of Daraprim from $17.50 to $750 – a more than 4,000% increase. The FTC and New York filed their lawsuit against Shkreli and Vyera in January 2020, also naming as defendants Vyera's parent company, Phoenixus AG, and Phoenixus' former Chairman Kevin Mulleady. California, Illinois, North Carolina, Ohio, Pennsylvania and Virginia joined the lawsuit three months later. The FTC and the States allege that Vyera engaged in an elaborate anticompetitive scheme to preserve its monopoly, including preventing would-be generic competitors from acquiring samples of the drug for FDA-mandated bioequivalence testing, restricting competitors' access to the active pharmaceutical ingredient in Daraprim, and imposing "data-blocking" agreements on Vyera's distributors so that generic competitors would not have access to information used to assess whether a given development project is worth pursuing.

About Faruqi & Faruqi, LLP
Faruqi & Faruqi, LLP focuses on complex civil litigation, including securities, antitrust, wage and hour, personal injury and consumer class actions as well as shareholder derivative and merger and transactional litigation. The firm is headquartered in New York, and maintains offices in California, Delaware, Georgia and Pennsylvania.
Since its founding in 1995, Faruqi & Faruqi, LLP has served as lead or co-lead counsel in numerous high-profile cases which ultimately provided significant recoveries to investors, direct purchasers, consumers and employees.
To schedule a free consultation with our attorneys and to learn more about your legal rights, call our offices today at (877) 247-4292 or (212) 983-9330.
About Kristyn Fields
Kristyn Fields' practice is focused on antitrust litigation. Kristyn is a Senior Associate in the firm's New York office.Prior to joining F&F, Kristyn interned for the Honorable Martin Marcus, New York Supreme Court, Bronx County. As well, Kristyn participated in the Brooklyn Law Incubator & Policy Clinic providing pro bono counsel to emerging start-up companies. While at Brooklyn Law School, Kristyn served as an Executive Articles Editor of the Brooklyn Journal of Corporate, Financial & Commercial Law. Also, Kristyn was a member of the Moot Court Honor Society.Kristyn earned her J.D. from Brooklyn Law School (2016). Kristyn earned her undergraduate degree from Boston College (B.A., Political Science, 2013).Kristyn is licensed to practice law in New York.
Tags: faruqi & faruqi, investigation, news, litigation, settlement notice, case, faruqi law, faruqi blog, faruqilaw, Kristyn Fields, antitrust litigation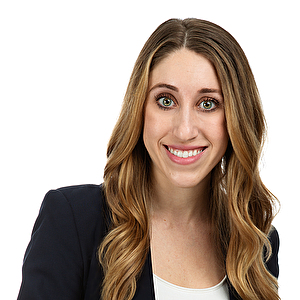 Kristyn Fields
Senior Associate at Faruqi & Faruqi, LLP

New York office
Tel: (212) 983-9330
Fax: (212) 983-9331
E-mail: kfields@faruqilaw.com
Social: LinkedIn