The Telephone Consumer Protection Act of 1991 ("TCPA") was passed by Congress to restrict unsolicited telemarketing communications sent by businesses to consumers. The question before the Supreme Court of the United States in Facebook v. Duguid was whether the TCPA only prohibited businesses from sending calls and text messages to phone numbers that were generated "randomly or sequentially" by a computer system, or if it also barred such communications to numbers already stored in a company's database.
Specifically, Duguid challenged Facebook's practice of sending automated and unsolicited text messages to individuals whose phone numbers were in Facebook's possession, arguing that the TCPA prohibits such conduct. Facebook adopted the narrower interpretation of the TCPA, contending that such conduct is only prohibited if the system randomly generated the phone number.
In a major win for telemarketers, the Supreme Court sided with Facebook, ruling unanimously that the TCPA only narrowly prohibits unsolicited communications to randomly generated numbers. The Supreme Court's decision opens the doors for telemarketers and businesses to send unwanted calls and text messages to millions of consumers, even those who unknowingly have their phone numbers stored by a business. The ruling will also likely curb the filing of TCPA class actions which challenge such practices, incentivizing companies to send marketing emails, calls, and texts despite the lack of any request by the consumer.
While cold call solicitations to consumers are now permissible in many contexts, the TCPA still has some bite. Other limitations still exist, such as restrictions on telemarketing calls to consumers who have opted into the Federal Trade Commission's Do Not Call List. You can add yourself to the Do Not Call List by following this link.
A copy of the Supreme Court's April 1, 2021 ruling can be found here.

About Faruqi & Faruqi, LLP
Faruqi & Faruqi, LLP focuses on complex civil litigation, including securities, antitrust, wage and hour, personal injury and consumer class actions as well as shareholder derivative and merger and transactional litigation. The firm is headquartered in New York, and maintains offices in California, Delaware, Georgia and Pennsylvania.
Since its founding in 1995, Faruqi & Faruqi, LLP has served as lead or co-lead counsel in numerous high-profile cases which ultimately provided significant recoveries to investors, direct purchasers, consumers and employees.
To schedule a free consultation with our attorneys and to learn more about your legal rights, call our offices today at (877) 247-4292 or (212) 983-9330.
About Joshua Nassir
Joshua Nassir's practice is focused on consumer litigation. Josh is an associate in the firm's California office.
Tags: faruqi & faruqi, investigation, news, litigation, settlement notice, case, faruqi law, faruqi blog, faruqilaw, Joshua Nassir, consumer litigation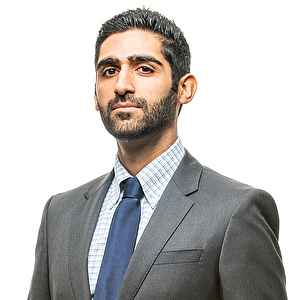 Joshua Nassir
Associate at Faruqi & Faruqi, LLP

California office
Tel: (424) 256-2884
Fax: (424) 256-2885
E-mail: jnassir@faruqilaw.com
Social: LinkedIn