On March 29, 2021, Judge Lucy H. Koh of the Northern District of California dealt a major blow to the putative class action brought against Santa Clara University, where students sought a refund of tuition and fees after classes were moved online due to the COVID-19 pandemic.
The case was brought by three law students alleging that the university made a specific promise to offer in-person instruction and an on-campus learning experience, which it failed to do by implementing online classes during the pandemic. The students allege that this promise was made to the student body by, amongst other things, advertising "campus life" on the university's website. In dismissing their claims, the court held that the statements made by the university at most constituted general promises or expectations, but did not create contractual obligations.
This is a significant setback in the case and likely spells an end to the claims against the university. The court's decision is also indicative of the likely outcome for the many other class actions alleging similar claims that have been brought against public and private universities across the county during the pandemic. A full copy of the court's opinion can be found here.

About Faruqi & Faruqi, LLP
Faruqi & Faruqi, LLP focuses on complex civil litigation, including securities, antitrust, wage and hour, personal injury and consumer class actions as well as shareholder derivative and merger and transactional litigation. The firm is headquartered in New York, and maintains offices in California, Delaware, Georgia and Pennsylvania.
Since its founding in 1995, Faruqi & Faruqi, LLP has served as lead or co-lead counsel in numerous high-profile cases which ultimately provided significant recoveries to investors, direct purchasers, consumers and employees.
To schedule a free consultation with our attorneys and to learn more about your legal rights, call our offices today at (877) 247-4292 or (212) 983-9330.
About Ruhandy Glezakos
Ruhandy Glezakos is an associate attorney in the firm's Los Angeles office and a member of the Consumer Protection Litigation Practice Group.
Tags: faruqi & faruqi, investigation, news, litigation, settlement notice, case, faruqi law, faruqi blog, faruqilaw, Ruhandy Glezakos, consumer litigation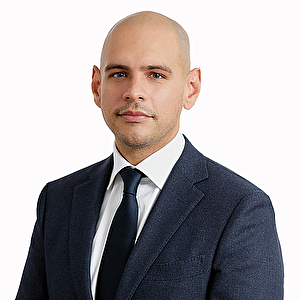 Ruhandy Glezakos
Associate at Faruqi & Faruqi, LLP

California office
Tel: (424) 256-2884
Fax: (424) 256-2885
E-mail: rglezakos@faruqilaw.com
Social: LinkedIn