On February 26, 2021, the Delaware Court of Chancery held that a stockholder rights plan adopted during the COVID-19 pandemic by the board of directors of The Williams Companies, Inc. ("Williams" or the "Company") was unenforceable. See The Williams Companies Litigation, C.A. 2020-0707-KSJM (Del. Ch. Feb. 26, 2021). Stockholder rights plans, commonly referred to as a "poison pill," are defensive measures sometimes adopted by public companies to combat a perceived threat to the company.
While several companies have adopted poison pills, the poison pill adopted by Williams was unique. The Williams' poison pill contained extreme components, including, among other things, an unusually low 5% trigger and broad language defining what qualified as acting in concert. Moreover, the Williams' poison pill was adopted for the sole purpose to deter activist stockholders. A certified class of plaintiffs challenged the shareholder rights plan and argued that Williams' board of directors breached their fiduciary duties.
The Court of Chancery evaluated Williams' poison pill under the two-prong test established in Unocal Corp. v. Mesa Petroleum Co., 493 A.2d 946 (Del. 1985). Under Unocal, a company's defensive measure will be upheld only if: (i) reasonable grounds exist for the board to identify a threat to the corporation and (ii) the response to the threat is reasonable. In invalidating Williams' poison pill, the Court of Chancery held that the purported threats considered by the Company's board of directors were "purely hypothetical" in nature. Additionally, the poison pill contained an "extreme, unprecedent collection of features" that did not "bear[] a reasonable relationship to their stated corporate objective." The Court of Chancery took issue with the 5% trigger and the overly broad acting in concert provision which could "sweep[] up potentially benign stockholder communications."
While the Williams' decision does not eliminate poison pills, boards of directors considering the adoption of a shareholder rights plan must recognize that challenges to poison pills will be subject to enhanced scrutiny. As such, boards should carefully consider the threat to the company and tailor their shareholder rights plan accordingly.

About Faruqi & Faruqi, LLP
Faruqi & Faruqi, LLP focuses on complex civil litigation, including securities, antitrust, wage and hour, personal injury and consumer class actions as well as shareholder derivative and merger and transactional litigation. The firm is headquartered in New York, and maintains offices in California, Delaware, Georgia and Pennsylvania.
Since its founding in 1995, Faruqi & Faruqi, LLP has served as lead or co-lead counsel in numerous high-profile cases which ultimately provided significant recoveries to investors, direct purchasers, consumers and employees.
To schedule a free consultation with our attorneys and to learn more about your legal rights, call our offices today at (877) 247-4292 or (212) 983-9330.
About Christopher M. Lash
Christopher M. Lash's practice is focused on shareholder derivative and securities litigation. Chris is an Associate in the firm's Pennsylvania office.
Tags: faruqi & faruqi, investigation, news, litigation, settlement notice, case, faruqi law, faruqi blog, faruqilaw, Christopher Lash, derivative litigation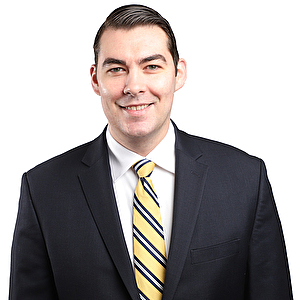 Christopher M. Lash
Associate at Faruqi & Faruqi, LLP

Pennsylvania office
Tel: (215) 277-5770
Fax: (215) 277-5771
E-mail: clash@faruqilaw.com
Social: LinkedIn