On March 26, 2021, the renowned casino Wynn Las Vegas agreed to pay $5.6 million to a collective of Nevada table game dealers, resolving claims that the casino improperly forced dealers to share their tips with their managers and supervisors. The settlement provides relief to approximately 1,000 current and former dealers who worked at the casino between 2011 and 2018.
The dealers claim that Wynn violated the Fair Labor Standards Act ("FLSA") by requiring dealers to give a portion of their pooled tips to their managers and direct supervisors, including boxmen and "Casino Service Team Leads." The FLSA expressly prohibits employers and management from participating in tip pools or retaining any portion of tips earned by their employees. While Wynn denies that inclusion of boxmen and Casino Service Team Leads in the tip pool violated the FLSA, the casino has altered their tip pool polices and has prohibited such employees from receiving any portion of dealers' tips since November 2018.
Tipped employees, including restaurant servers, bartenders, caterers, and casino dealers, should recognize that, in addition to the federal FLSA, state labor laws, including the California Labor Code and New York Labor Law ("NYLL"), also provide that employers may not retain any portion of their tips. For example, under the NYLL, "no employer or his agent … shall demand or accept, directly or indirectly, any part of the gratuities, received by an employee, or retain any part of a gratuity or of any charge purported to be a gratuity for an employee." NYLL § 196-d. Tipped employees who believe that they are subject to tip misappropriation or other workplace violations should seek legal counsel to analyze their potential claims.

About Faruqi & Faruqi, LLP
Faruqi & Faruqi, LLP focuses on complex civil litigation, including securities, antitrust, wage and hour, personal injury and consumer class actions as well as shareholder derivative and merger and transactional litigation. The firm is headquartered in New York, and maintains offices in California, Delaware, Georgia and Pennsylvania.
Since its founding in 1995, Faruqi & Faruqi, LLP has served as lead or co-lead counsel in numerous high-profile cases which ultimately provided significant recoveries to investors, direct purchasers, consumers and employees.
To schedule a free consultation with our attorneys and to learn more about your legal rights, call our offices today at (877) 247-4292 or (212) 983-9330.
About Patrick J. Collopy
Patrick Collopy's practice is focused on employment litigation. Patrick is an Associate in the firm's New York office.
Tags: faruqi & faruqi, investigation, news, litigation, settlement notice, case, faruqi law, faruqi blog, faruqilaw, Patrick J. Collopy, employment litigation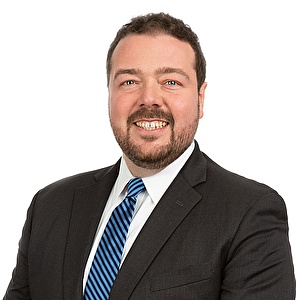 Patrick J. Collopy
Associate at Faruqi & Faruqi, LLP

New York office
Tel: (212) 983-9330
Fax: (212) 983-9331
E-mail: pcollopy@faruqilaw.com
Social: LinkedIn