On February 25, 2021, As You Sow, a non-profit that strives to promote social corporate responsibility through shareholder advocacy, released their seventh annual report entitled The 100 Most Overpaid CEOs.
According to the report, executives at some of the world's largest companies pulled in record compensation for the fifth straight year, and median pay for CEOs of these companies reached a staggering $13.1 million. As noted in the report, companies have experienced less shareholder support for excessive CEO compensation packages. Notably, the largest opponents of CEO compensation are U.S. public pension funds and European financial managers; however, U.S. based financial managers continue to support the compensation packages awarded to CEOs.
As CEOs and other high level executive officers continue to benefit from ever increasing compensation packages, shareholders, as well as the companies themselves, need to re-evaluate the structure of executive compensation, otherwise companies may lose the support of their shareholders and largest investors.
A link to the full report can be found here.

About Faruqi & Faruqi, LLP
Faruqi & Faruqi, LLP focuses on complex civil litigation, including securities, antitrust, wage and hour, personal injury and consumer class actions as well as shareholder derivative and merger and transactional litigation. The firm is headquartered in New York, and maintains offices in California, Delaware, Georgia and Pennsylvania.
Since its founding in 1995, Faruqi & Faruqi, LLP has served as lead or co-lead counsel in numerous high-profile cases which ultimately provided significant recoveries to investors, direct purchasers, consumers and employees.
To schedule a free consultation with our attorneys and to learn more about your legal rights, call our offices today at (877) 247-4292 or (212) 983-9330.
About Christopher M. Lash
Christopher M. Lash's practice is focused on shareholder derivative and securities litigation. Chris is an Associate in the firm's Pennsylvania office.
Tags: faruqi & faruqi, investigation, news, litigation, settlement notice, case, faruqi law, faruqi blog, faruqilaw, Christopher Lash, derivative litigation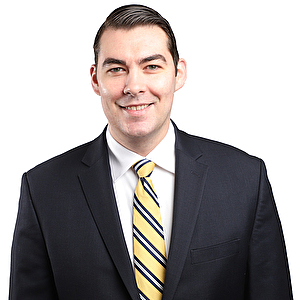 Christopher M. Lash
Associate at Faruqi & Faruqi, LLP

Pennsylvania office
Tel: (215) 277-5770
Fax: (215) 277-5771
E-mail: clash@faruqilaw.com
Social: LinkedIn