The closely watched Goldman securities case is set for oral argument before the U.S. Supreme Court on March 29, 2021. It has been a long time coming. The case began approximately eleven years ago when it was alleged that Goldman lied to its investors by claiming to put customers' interests before those of banks in a completely conflicted situation, causing more than $13 billion in shareholder losses.
After Plaintiffs prevailed on Goldman's motion to dismiss, the District Court certified a nationwide class action. Defendants appealed class certification to the 2nd Circuit (twice) and have now had their motion for certiorari granted by the US Supreme court. The following two issues are now up for review by the Supreme Court:
1. Whether a defendant in a securities class action may rebut the presumption of classwide reliance recognized in Basic Inc. v. Levinson, 485 U.S. 224 (1988), by pointing to the generic nature of the alleged misstatements in showing that the statements had no impact on the price of the security, even though that evidence is also relevant to the substantive element of materiality.
2. Whether a defendant seeking to rebut the Basic presumption has only a burden of production or also the ultimate burden of persuasion.
On February 26, 2021 the Department of Justice, with consent of the parties, filed a motion to be allowed to participate in the March oral argument before the Supreme Court, which will almost surely be granted.
In its amicus brief the DOJ stated that meritorious private securities fraud suits, including class actions, are an essential supplement to criminal prosecutions and civil enforcement
actions brought by the Department of Justice and the SEC. The DOJ also sided with Plaintiffs on a number of issues and argued that there is no sound reason for the Court to revisit the evidentiary framework set forth in Basic Inc. v. Levinson.
However, the DOJ did not side with Plaintiffs across the board. Indeed, the DOJ's amicus brief stated in its title that it was filed in support of "neither party". The DOJ's position was that the case should be remanded to the trial court for further consideration.

About Faruqi & Faruqi, LLP
Faruqi & Faruqi, LLP focuses on complex civil litigation, including securities, antitrust, wage and hour, personal injury and consumer class actions as well as shareholder derivative and merger and transactional litigation. The firm is headquartered in New York, and maintains offices in California, Delaware, Georgia and Pennsylvania.
Since its founding in 1995, Faruqi & Faruqi, LLP has served as lead or co-lead counsel in numerous high-profile cases which ultimately provided significant recoveries to investors, direct purchasers, consumers and employees.
To schedule a free consultation with our attorneys and to learn more about your legal rights, call our offices today at (877) 247-4292 or (212) 983-9330.
About Robert W. Killorin
Robert W. Killorin is a Partner Faruqi & Faruqi, LLP's Atlanta Office and is a member of the firm's Institutional Investor Practice Group and the firm's Shareholder Merger Litigation Practice Group.
Tags: faruqi & faruqi, investigation, news, litigation, settlement notice, case, faruqi law, faruqi blog, faruqilaw, Robert W. Killorin, securities litigation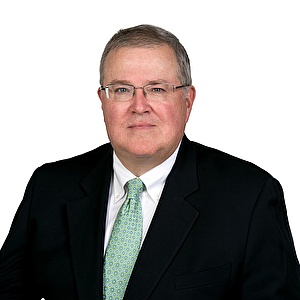 Robert W. Killorin
Partner at Faruqi & Faruqi, LLP

Georgia office
Tel: (404) 847-0617
Fax: (404) 506-9534
E-mail: rkillorin@faruqilaw.com
Social: LinkedIn