GameStop's stock price soared over 400% this week after retail traders, spurred on by a Reddit message board and other online trading communities, snapped up the struggling video game retailer's shares. The GameStop frenzy has fascinated many, with the Associated Press describing it as "a head-scratching David and Goliath story" that "is playing out on Wall Street over the stock price of a money-losing video game retailer."

Perhaps counterintuitively, GameStop's soaring share price is tethered to the short sellers who believe its shares will sink. At the beginning of the year, "GameStop was among the most highly targeted companies by short sellers—investors who bet against a company and who stand to make money when a stock price falls." As the Washington Post explains, a seller seeking to short a company will typically borrow a stock and then sell it, with the intention of buying the stock back later when the price drops. When the stock rises, however, short sellers "have to cover their borrowed shares and are forced to buy the stock back at the higher price," known as a "short squeeze." The "money-losing squeeze can fuel a cycle of higher prices, as short sellers buy more shares and drive costs upward."

This appears to be what happened with GameStop. The rally started ordinarily enough. According to the Washington Post, it can be traced to last summer, when Ryan Cohen, the co-founder of the online pet supply company Chewy, disclosed that he held a major stake in GameStop. Earlier this month, GameStop announced that it added Cohen and two other new directors to its board, who would be tasked with helping to transform the company "into a digital empire." Shares nearly doubled the week after the announcement.

According to the New York Times, in recent days, individual investors, many of whom follow a Reddit message board called WallStreetBets," banded "together to put the squeeze on at least two hedge funds that had bet that GameStop's shares would fall." While the hedge funds and other professionals had been shorting GameStop's shares, betting that its stock would further decline, "the retail investors—online traders, mom-and-pop investors, small brokers and others—have been pushing the other way, buying shares and stock options." That caused GameStop's market value to rise "to over $24 billion from $2 billion in a matter of days," and led to heavy losses among hedge funds who bet against the company. For example, Melvin Capital, a hedge fund known to be shorting GameStop and a subject of WallStreetBets' ire, needed a $2.75 billion cash injection because of the short squeeze, and exited its position.

It is not clear how the GameStop squeeze will end. The New York Times reports that Robinhood, Interactive Brokers, and others placed more restrictions on the trading of GameStop on Thursday, January 28, 2021, deflating the rally.

About Faruqi & Faruqi, LLP
Faruqi & Faruqi, LLP focuses on complex civil litigation, including securities, antitrust, wage and hour, personal injury and consumer class actions as well as shareholder derivative and merger and transactional litigation. The firm is headquartered in New York, and maintains offices in California, Delaware, Georgia and Pennsylvania.
Since its founding in 1995, Faruqi & Faruqi, LLP has served as lead or co-lead counsel in numerous high-profile cases which ultimately provided significant recoveries to investors, direct purchasers, consumers and employees.
To schedule a free consultation with our attorneys and to learn more about your legal rights, call our offices today at (877) 247-4292 or (212) 983-9330.
About Katherine M. Lenahan
Katherine M. Lenahan is a Partner in the New York office of Faruqi & Faruqi, LLP and focuses her practice on securities litigation.
Tags: faruqi & faruqi, investigation, news, litigation, settlement notice, case, faruqi law, faruqi blog, faruqilaw, Katherine M. Lenahan, securities litigation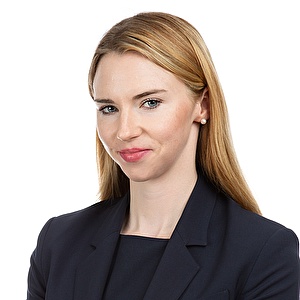 Katherine M. Lenahan
Partner at Faruqi & Faruqi, LLP

New York office
Tel: (212) 983-9330
Fax: (212) 983-9331
E-mail: klenahan@faruqilaw.com
Social: LinkedIn