On February 1, 2021, the United States Department of Labor ("DOL") announced it reached a settlement with Google, resolving allegations of systemic pay and hiring discrimination against the technology giant. Under the terms of the settlement, Google agreed to pay $3.8 million to more than 5,500 employees and job applicants.
Between 2014 and 2017, the DOL revealed that Google paid female engineers in California and Washington State less than comparable male engineers. Additionally, Google implemented hiring practices in 2016 and 2017 that discriminated against female and Asian applicants for engineering jobs.
The existence of pay bias and discriminatory hiring at Google is significant, showcasing that workers may face discrimination even by the most high-profile companies. Workers who believe they were subjected to discrimination or other workplace violations should seek legal counsel to analyze their potential claims.

About Faruqi & Faruqi, LLP
Faruqi & Faruqi, LLP focuses on complex civil litigation, including securities, antitrust, wage and hour, personal injury and consumer class actions as well as shareholder derivative and merger and transactional litigation. The firm is headquartered in New York, and maintains offices in California, Delaware, Georgia and Pennsylvania.
Since its founding in 1995, Faruqi & Faruqi, LLP has served as lead or co-lead counsel in numerous high-profile cases which ultimately provided significant recoveries to investors, direct purchasers, consumers and employees.
To schedule a free consultation with our attorneys and to learn more about your legal rights, call our offices today at (877) 247-4292 or (212) 983-9330.
About Patrick J. Collopy
Patrick Collopy's practice is focused on employment litigation. Patrick is an Associate in the firm's New York office.
Tags: faruqi & faruqi, investigation, news, litigation, settlement notice, case, faruqi law, faruqi blog, faruqilaw, Patrick J. Collopy, antitrust litigation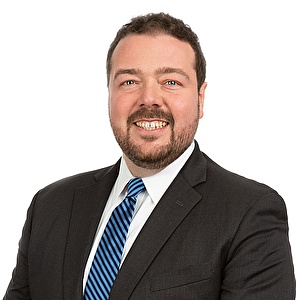 Patrick J. Collopy
Associate at Faruqi & Faruqi, LLP

New York office
Tel: (212) 983-9330
Fax: (212) 983-9331
E-mail: pcollopy@faruqilaw.com
Social: LinkedIn