On January 25, 2020, the United States Supreme Court denied a petition for a writ of certiorari in a closely watched attempt by M&T Bank Corporation ("M&T") to overturn the Third Circuit's ruling in Jaroslawicz v. M&T Bank Corporation, 962 F.3d 701 (3d Cir. 2020).
In Jaroslawicz, the Third Circuit reversed a district court's dismissal of a shareholder lawsuit which accused M&T of failing to disclose certain risks associated with M&T's merger with Hudson City Bank. Shareholders alleged that M&T violated Section 14(a) of the Securities Exchange Act of 1934 by violating SEC Rule 14a-9, which bars materially false or misleading statements in a proxy.
Shareholders alleged that, by failing to disclose certain information about risks M&T faced, M&T failed to meet its obligations under Item 503 of Regulation S-K, since recodified as Item 105, to disclose "the most significant factors that make an investment in the registrant or offering speculative or risky." Id. at 705-06 (citing 17 C.F.R. §229.105). In particular, shareholders alleged that M&T omitted information about the bank's regulatory compliance program. Id. at 710. The Third Circuit agreed holding that M&T's proxy statement omitted necessary company-specific detail about the bank's effectiveness at combating money laundering and the bank's problems with its consumer checking business. Id. at 713-15.
By refusing to grant the petition for a writ of certiorari, the Supreme Court allowed the Third Circuit's decision to stand as precedent within the Circuit.

About Faruqi & Faruqi, LLP
Faruqi & Faruqi, LLP focuses on complex civil litigation, including securities, antitrust, wage and hour, personal injury and consumer class actions as well as shareholder derivative and merger and transactional litigation. The firm is headquartered in New York, and maintains offices in California, Delaware, Georgia and Pennsylvania.
Since its founding in 1995, Faruqi & Faruqi, LLP has served as lead or co-lead counsel in numerous high-profile cases which ultimately provided significant recoveries to investors, direct purchasers, consumers and employees.
To schedule a free consultation with our attorneys and to learn more about your legal rights, call our offices today at (877) 247-4292 or (212) 983-9330.
About Richard W. Gonnello
Richard W. Gonnello is a partner in Faruqi & Faruqi, LLP's New York office and Chair of the firm's Securities Litigation Practice Group.
Tags: faruqi & faruqi, investigation, news, litigation, settlement notice, case, faruqi law, faruqi blog, faruqilaw, Richard W. Gonnello, securities litigation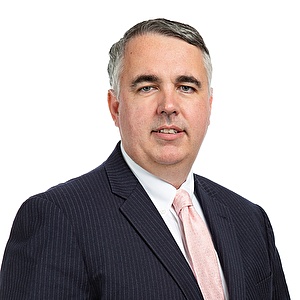 Richard W. Gonnello
Partner at Faruqi & Faruqi, LLP

New York office
Tel: (212) 983-9330
Fax: (212) 983-9331
E-mail: rgonnello@faruqilaw.com
Social: LinkedIn