On January 14, 2021, the FDA entered into a Consent Decree with Valley Processing, Inc. to put an end to litigation stemming from allegations that the Sunnyside, Washington based firm had sold millions of servings of apple juice with high levels of arsenic to children pursuant to the USDA school lunch program. According to the complaint, FDA inspectors found multiple instances of the company processing juice under "grossly unsanitary conditions." By way of example, during the July 2018 inspection, FDA investigators learned that the company was storing grape juice outside in barrels at ambient temperatures. Many of these barrels contained grape juice concentrate that was several years old, with some lot codes dating back to 2008. As confirmed by FDA sampling, the grape juice concentrate in these barrels was contaminated by filth and mold, and thus not suitable for human consumption. FDA testing also determined that the company's apple juice contained high levels of both inorganic arsenic as well as patulin. According to the FDA, exposure to inorganic arsenic has been associated with cancer, skin lesions, cardiovascular disease, neurotoxicity and diabetes in humans. Further, exposure to high level of patulin may pose health hazards such as nausea, vomiting, and gastrointestinal disturbances.
As part of the consent decree, Valley Processing must destroy all its remaining stocks of juices and obtain a certification from a sanitation expert before it may begin selling its juice again.

About Faruqi & Faruqi, LLP
Faruqi & Faruqi, LLP focuses on complex civil litigation, including securities, antitrust, wage and hour, personal injury and consumer class actions as well as shareholder derivative and merger and transactional litigation. The firm is headquartered in New York, and maintains offices in California, Georgia and Pennsylvania.
Since its founding in 1995, Faruqi & Faruqi, LLP has served as lead or co-lead counsel in numerous high-profile cases which ultimately provided significant recoveries to investors, direct purchasers, consumers and employees.
To schedule a free consultation with our attorneys and to learn more about your legal rights, call our offices today at (877) 247-4292 or (212) 983-9330.
About Timothy J. Peter
Timothy J. Peter is a Partner in Faruqi & Faruqi, LLP's Pennsylvania office and Chair of the firm's Consumer Protection Litigation Practice Group.
Tags: faruqi & faruqi, investigation, news, litigation, settlement notice, case, faruqi law, faruqi blog, faruqilaw, Timothy J. Peter, consumer litigation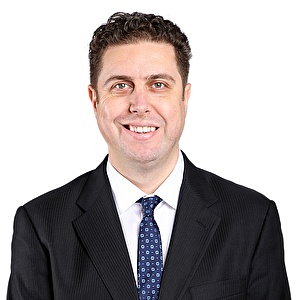 Timothy J. Peter
Partner at Faruqi & Faruqi, LLP

Pennsylvania office
Tel: (215) 277-5770
Fax: (215) 277-5771
E-mail: tpeter@faruqilaw.com
Social: LinkedIn