On January 14, 2021, Sens. Charles E. Grassley (R-Iowa) and Ron Wyden (D-Ore.), leaders of the U.S. Senate Finance Committee, released the results of their bipartisan investigation into the rising price of insulin, which they launched nearly two years ago. In the course of its investigation, the committee reviewed more than 100,000 pages of internal company documents produced by the three largest insulin manufacturers (Sanofi, Novo Nordisk, and Eli Lilly) and three major pharmacy benefit managers (PBMs) (CVS Caremark, Express Scripts, and OptumRx).
The committee's report describes a combination of factors that contributed to the skyrocketing cost of insulin – a drug that has been available for almost a century. According to their investigation, manufacturers aggressively raised the list price of their insulin products despite no major advances in how the drugs performed. The report states that two of the manufacturers, Novo Nordisk and Sanofi, would closely monitor the other's prices and match or top any price increases, a practice referred to as "shadow pricing." The report also found that insulin makers were sensitive to ensuring that the PBMs could turn a profit, knowing that if they dropped the list price of their insulin products, PBMs would make less money on rebates and fees, which are based on a percentage of a drug's list price. The investigation found that there was little, if any, attempt by PBMs to discourage manufacturers from raising the list price of their products.
Wyden and Grassley authored a prescription drug reform bill intended to provide some relief for insulin patients. Though the bill was never passed, some aspects were included in the appropriations bill signed into law at the end of 2020.

About Faruqi & Faruqi, LLP
Faruqi & Faruqi, LLP focuses on complex civil litigation, including securities, antitrust, wage and hour, personal injury and consumer class actions as well as shareholder derivative and merger and transactional litigation. The firm is headquartered in New York, and maintains offices in California, Georgia and Pennsylvania.
Since its founding in 1995, Faruqi & Faruqi, LLP has served as lead or co-lead counsel in numerous high-profile cases which ultimately provided significant recoveries to investors, direct purchasers, consumers and employees.
To schedule a free consultation with our attorneys and to learn more about your legal rights, call our offices today at (877) 247-4292 or (212) 983-9330.
About Kristyn Fields
Kristyn Fields' practice is focused on antitrust litigation. Kristyn is a Senior Associate in the firm's New York office.Prior to joining F&F, Kristyn interned for the Honorable Martin Marcus, New York Supreme Court, Bronx County. As well, Kristyn participated in the Brooklyn Law Incubator & Policy Clinic providing pro bono counsel to emerging start-up companies. While at Brooklyn Law School, Kristyn served as an Executive Articles Editor of the Brooklyn Journal of Corporate, Financial & Commercial Law. Also, Kristyn was a member of the Moot Court Honor Society.Kristyn earned her J.D. from Brooklyn Law School (2016). Kristyn earned her undergraduate degree from Boston College (B.A., Political Science, 2013).Kristyn is licensed to practice law in New York.
Tags: faruqi & faruqi, investigation, news, litigation, settlement notice, case, faruqi law, faruqi blog, faruqilaw, Kristyn Fields, antitrust litigation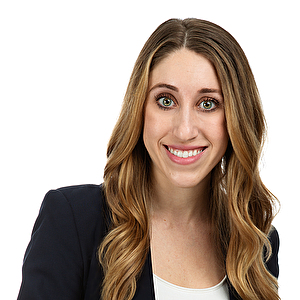 Kristyn Fields
Senior Associate at Faruqi & Faruqi, LLP

New York office
Tel: (212) 983-9330
Fax: (212) 983-9331
E-mail: kfields@faruqilaw.com
Social: LinkedIn