On December 17, 2020, Judge Bernal denied in large part J.M. Smucker's motion to dismiss the complaint in the matter Ashton, et al. v. The J.M. Smucker Co., et al., No. 5:20-cv-00992. Plaintiffs, represented by Faruqi & Faruqi, allege that J.M. Smucker falsely advertises certain Folgers ground coffees as being capable of making a specific number of servings when they cannot.
In denying J.M. Smucker's motion to dismiss, Judge Bernal held that it was plausible "that consumers would expect to be able to make the represented servings following the recommended brewing instructions." Judge Bernal found that any other plausible interpretation of the label advanced by defendant was a question for the trier of fact, not for the pleading stage. Plaintiffs now advance with their claims under California and New York's consumer protection laws.
A copy of the Order on the motion to dismiss can be found here.

About Faruqi & Faruqi, LLP
Faruqi & Faruqi, LLP focuses on complex civil litigation, including securities, antitrust, wage and hour, personal injury and consumer class actions as well as shareholder derivative and merger and transactional litigation. The firm is headquartered in New York, and maintains offices in California, Georgia and Pennsylvania.
Since its founding in 1995, Faruqi & Faruqi, LLP has served as lead or co-lead counsel in numerous high-profile cases which ultimately provided significant recoveries to investors, direct purchasers, consumers and employees.
To schedule a free consultation with our attorneys and to learn more about your legal rights, call our offices today at (877) 247-4292 or (212) 983-9330.
About Ben Heikali
Ben Heikali is a Partner in the firm's Los Angeles office. Ben's practice is focused on litigation in consumer protection and false advertising claims.Since joining F&F, Ben has litigated a number of prominent false advertising class actions against domestic and transnational companies such as, Hyland's, Inc., Nestlé U.S.A., Inc., Craft Brew Alliances, Inc. (Kona beer), Asahi Beer U.S.A., Inc. (Asahi beer), Bayer Healthcare, Sun-Maid, and Apple.Prior to joining F&F, Ben interned at the U.S. Securities and Exchange Commission, Division of Enforcement, focusing on municipal bond litigation and financial fraud work.
Tags: faruqi & faruqi, investigation, news, litigation, settlement notice, case, faruqi law, faruqi blog, faruqilaw, Benjamin Heikali, consumer litigation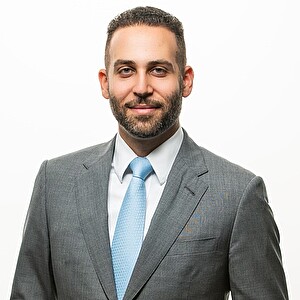 Ben Heikali
Partner at Faruqi & Faruqi, LLP

California office
Tel: (424) 256-2884
Fax: (424) 256-2885
E-mail: bheikali@faruqilaw.com
Social: LinkedIn