In a case against Pabst Brewing Co., LLC, the maker of Olympia Beer, a consumer successfully opposed a motion to dismiss allowing him to proceed with claims against the company for false and misleading advertising. Peacock v. Pabst Brewing Co., LLC, No. 218CV00568TLNCKD, 2020 WL 5847244, at *6 (E.D. Cal. Oct. 1, 2020).
In the case against the beer maker, a consumer alleged that the company deceived customers into believing that the beer is brewed using artesian water from the Olympia area of Washington. Pabst Brewing Co., LLC sought to have the case dismissed, but the court denied its motion, holding that the phrase "It's the Water" – when taken with the can's labeling as a whole – could mislead a reasonable consumer into believing that Olympia Beer is brewed using water from the Olympia area.
This serves as a sharp reminder to companies seeking to evade liability for potentially false and misleading advertising that courts will not allow them to simply divide and conquer. Even if individual aspects of a label may not be misleading, the court will allow the case to proceed if the label as a whole could mislead a reasonable consumer. The court's decision can be found here.

About Faruqi & Faruqi, LLP
Faruqi & Faruqi, LLP focuses on complex civil litigation, including securities, antitrust, wage and hour, personal injury and consumer class actions as well as shareholder derivative and merger and transactional litigation. The firm is headquartered in New York, and maintains offices in California, Georgia and Pennsylvania.
Since its founding in 1995, Faruqi & Faruqi, LLP has served as lead or co-lead counsel in numerous high-profile cases which ultimately provided significant recoveries to investors, direct purchasers, consumers and employees.
To schedule a free consultation with our attorneys and to learn more about your legal rights, call our offices today at (877) 247-4292 or (212) 983-9330.
About Ruhandy Glezakos
Ruhandy Glezakos is an associate attorney in the firm's Los Angeles office and a member of the Consumer Protection Litigation Practice Group.
Tags: faruqi & faruqi, investigation, news, litigation, settlement notice, case, faruqi law, faruqi blog, faruqilaw, Ruhandy Glezakos, consumer litigation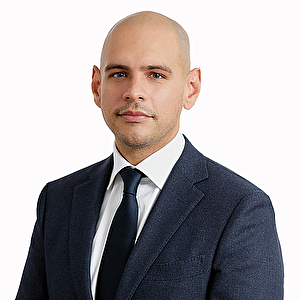 Ruhandy Glezakos
Associate at Faruqi & Faruqi, LLP

California office
Tel: (424) 256-2884
Fax: (424) 256-2885
E-mail: rglezakos@faruqilaw.com
Social: LinkedIn