Broiler chicken producers Pilgrim's Pride and Tyson Foods settled price fixing claims with a class of direct purchasers this week. The plaintiffs alleged that a group of chicken producers representing ninety-eight percent of the broiler chicken market had limited production and coordinated prices by sharing information through the data company Agri Stats Inc. The heavily litigated case was filed in the Northern District of Illinois in 2016. Pilgrim's Pride noted in a filing with the Securities and Exchange Commission (SEC) that it has agreed to pay $75 million to resolve the civil case. According to the SEC filing, although the company "does not admit any liability for the claims alleged in the Broiler Antitrust Civil Litigation, it believes a settlement was in the best interests of the company and its shareholders." However, the companies will need to keep walking on eggshells as a U.S. Department of Justice criminal investigation has already resulted in ten indictments of poultry executives and is ongoing and Attorney General Makan Delrahim of the Department of Justice's Antitrust Division is madder than a wet hen. In a DOJ press release announcing the indictments, Delrahim vowed "Executives who choose collusion over competition will be held to account for schemes that cheat consumers and corrupt our competitive markets. The division will also continue to charge those who knowingly lie to our law enforcement partners and obstruct our investigations — such conduct undermines our criminal justice system and will be prosecuted to the fullest extent of the law." Executives in other industries will certainly tread carefully in future pricing strategies, but for poultry executives, it seems the chickens have already come home to roost.
About Faruqi & Faruqi, LLP
Faruqi & Faruqi, LLP focuses on complex civil litigation, including securities, antitrust, wage and hour, personal injury and consumer class actions as well as shareholder derivative and merger and transactional litigation. The firm is headquartered in New York, and maintains offices in California, Georgia and Pennsylvania.
Since its founding in 1995, Faruqi & Faruqi, LLP has served as lead or co-lead counsel in numerous high-profile cases which ultimately provided significant recoveries to investors, direct purchasers, consumers and employees.
To schedule a free consultation with our attorneys and to learn more about your legal rights, call our offices today at (877) 247-4292 or (212) 983-9330.
About Stephen Doherty
Stephen Doherty is Senior Counsel in the Pennsylvania office of Faruqi & Faruqi, LLP. Mr. Doherty practices in the area of antitrust law and is significantly involved in prosecuting antitrust class actions on behalf of direct purchasers of brand name and generic drugs and charging pharmaceutical manufacturers with price fixing and with illegally blocking the market entry of less expensive competitors. Earlier in his career, Mr. Doherty litigated consumer fraud and employment discrimination cases in both state and federal courts in Pennsylvania and New Jersey. He has served on numerous volunteer boards, including Gilda's Club of Delaware Valley and the BCBA Pro Bono Committee, has served as a volunteer instructor for VITA Education Services, and as a pro bono lawyer for the Consumer Bankruptcy Assistance Project.Mr. Doherty is a 1992 graduate of Temple University Law School, where he was senior staff for the Temple Law Review and received several academic awards and is the author of Joint Representation Conflicts of Interest: Toward A More Balanced Approach, 65 Temp. L. Rev. 561 (1992). Mr. Doherty is a 1988 graduate of Dickinson College (B.A., Anthropology and Latin American Studies).
Tags: faruqi & faruqi, investigation, news, litigation, settlement notice, case, faruqi law, faruqi blog, faruqilaw, Stephen G. Doherty, antitrust litigation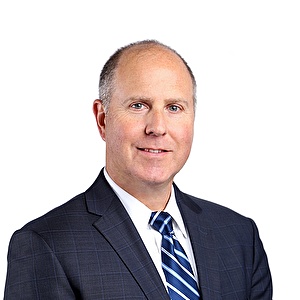 Stephen Doherty
Senior Counsel at Faruqi & Faruqi, LLP

Pennsylvania office
Tel: (215) 277-5770
Fax: (215) 277-5771
E-mail: sdoherty@faruqilaw.com
Social: LinkedIn