On December 22, 2020, the U.S. Securities and Exchange Commission ("SEC") announced that the head of its investment management division, Dalia Blass, will depart the agency in January. Blass is credited with modernizing numerous regulatory frameworks by implementing rules and guidance for exchange-traded funds, fund-of-funds, valuation practices, and derivatives, among others.
As well, on December 23, 2020, SEC Chairman, Jay Clayton, formerly departed the agency. In a statement announcing his departure, Clayton thanked the women and men of the SEC who, "in the face of tremendous operational, personal and professional challenges, [] came together and worked tirelessly to support the continued functioning of our markets." The Biden transition team has not yet named Clayton's successor.
These two departures follow a slew of recent announcements regarding the imminent departures of top leaders across the agency, including Head of Enforcement Stephanie Avakin, General Counsel Robert Stebbins, and Chief Economist and Director of Economic Risk Analysis S.P. Kothari.

About Faruqi & Faruqi, LLP
Faruqi & Faruqi, LLP focuses on complex civil litigation, including securities, antitrust, wage and hour, personal injury and consumer class actions as well as shareholder derivative and merger and transactional litigation. The firm is headquartered in New York, and maintains offices in California, Delaware, Georgia and Pennsylvania.
Since its founding in 1995, Faruqi & Faruqi, LLP has served as lead or co-lead counsel in numerous high-profile cases which ultimately provided significant recoveries to investors, direct purchasers, consumers and employees.
To schedule a free consultation with our attorneys and to learn more about your legal rights, call our offices today at (877) 247-4292 or (212) 983-9330.
About Megan Sullivan
Megan Sullivan is a Partner in the New York office of Faruqi & Faruqi, LLP.
Tags: faruqi & faruqi, investigation, news, litigation, settlement notice, case, faruqi law, faruqi blog, faruqilaw, Megan Remmel, securities litigation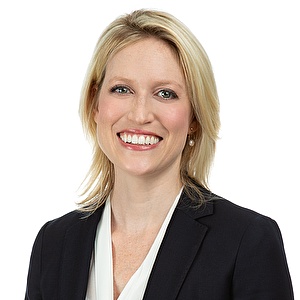 Megan Sullivan
Partner at Faruqi & Faruqi, LLP

New York office
Tel: (212) 983-9330
Fax: (212) 983-9331
E-mail: msullivan@faruqilaw.com