Regulators have recently introduced two congressional bills intended to provide additional clarity regarding the status of cryptocurrency tokens and their trading platforms. The Securities Clarity Act, sponsored by Rep. Tom Emmer, R-Minn. and the Digital Commodity Exchange Act, sponsored by Rep. Michael Conway, R-Texas, both seek to create pathways for digital assets to trade on registered platforms without fear of regulatory crackdowns.
The Securities Clarity Act proposes to remove contract assets, or digital tokens, from the definition of a security in the Securities Act of 1933 and instead create a new class of assets called "investment contract assets." The bill would have the effect of treating the digital token as separate from the parent contracts, under the rationale that the investment contract is a security, but the digital token is more akin to a commodity. "The bill would allow companies that have complied with current securities registration requirements, or who have qualified for an exemption, provide for the distribution of their assets to the public without fear of additional regulatory uncertainty," Emmer's office said in a release.
Under the Digital Commodity Exchange Act, a registered Digital Commodity Exchange would be set up and subject to oversight and regulation by the Commodity Futures Trading Commission (the "CFTC"). According to Michael Conway, "[r]egistration with the CFTC would preempt the existing state-based money transmitter licensing regime trading venues are currently subjected to . . . [T]he current regime is cumbersome, requiring separate licensing in each individual state of operation, and insufficient, failing to provide oversight of the trading and market activities that occur on the platform[.]"
Both bills were introduced in late September and have yet to be assigned to a committee.

About Faruqi & Faruqi, LLP
Faruqi & Faruqi, LLP focuses on complex civil litigation, including securities, antitrust, wage and hour, personal injury and consumer class actions as well as shareholder derivative and merger and transactional litigation. The firm is headquartered in New York, and maintains offices in California, Delaware, Georgia and Pennsylvania.
Since its founding in 1995, Faruqi & Faruqi, LLP has served as lead or co-lead counsel in numerous high-profile cases which ultimately provided significant recoveries to investors, direct purchasers, consumers and employees.
To schedule a free consultation with our attorneys and to learn more about your legal rights, call our offices today at (877) 247-4292 or (212) 983-9330.
About Megan Sullivan
Megan Sullivan is a Partner in the New York office of Faruqi & Faruqi, LLP.
Tags: faruqi & faruqi, investigation, news, litigation, settlement notice, case, faruqi law, faruqi blog, faruqilaw, Megan Sullivan, securities litigation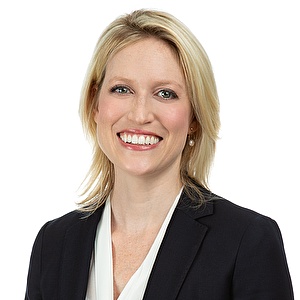 Megan Sullivan
Partner at Faruqi & Faruqi, LLP

New York office
Tel: (212) 983-9330
Fax: (212) 983-9331
E-mail: msullivan@faruqilaw.com