The Securities and Exchange Commission ("SEC") recently charged infamous celebrity businessman John McAfee with the fraudulent promotion of cryptocurrencies in several initial coin offerings. The complaint alleges that McAfee was paid over $23 million to make false and misleading statements that pumped the value of "virtually worthless" cryptocurrencies and, in so doing, McAfee pretended to be "impartial and independent." McAfee's bodyguard allegedly assisted McAfee by "negotiating the promotion deals with the ICO issuers, helping McAfee cash out the digital asset payments for the promotions, and, for one of the ICOs McAfee was promoting, having his then-spouse tweet interest in the ICO." The SEC has also alleged that McAfee engaged in a pump and dump scheme by "secretly accumulating a large position" of these cryptocurrencies, touting them on Twitter while intending to sell them, and then "selling his positions as the price rose." The SEC now seeks civil penalties and an order prohibiting McAfee from serving as an officer or director of any publicly traded corporation. The Department of Justice has brought parallel criminal charges against McAfee for tax evasion related to this alleged misconduct.
About Faruqi & Faruqi, LLP
Faruqi & Faruqi, LLP focuses on complex civil litigation, including securities, antitrust, wage and hour, personal injury and consumer class actions as well as shareholder derivative and merger and transactional litigation. The firm is headquartered in New York, and maintains offices in California, Delaware, Georgia and Pennsylvania.
Since its founding in 1995, Faruqi & Faruqi, LLP has served as lead or co-lead counsel in numerous high-profile cases which ultimately provided significant recoveries to investors, direct purchasers, consumers and employees.
To schedule a free consultation with our attorneys and to learn more about your legal rights, call our offices today at (877) 247-4292 or (212) 983-9330.
About Dillon Hagius
Dillon Hagius's practice is focused on securities litigation. Dillon is an associate in the firm's New York office.
Tags: faruqi & faruqi, investigation, news, litigation, settlement notice, case, faruqi law, faruqi blog, faruqilaw, Dillon J. Hagius, securities litigation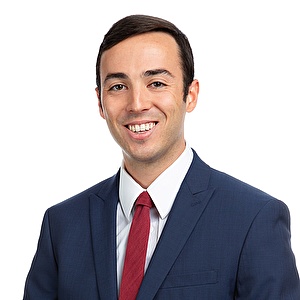 Dillon Hagius
Associate at Faruqi & Faruqi, LLP

New York office
Tel: (212) 983-9330
Fax: (212) 983-9331
E-mail: dhagius@faruqilaw.com