On October 23, 2020, the Securities and Exchange Commission ("SEC") announced a $20 million settlement with Andeavor LLC for "controls violations relating to a stock buyback plan it implemented while it was in [confidential] discussions to be acquired by Marathon Petroleum Corp. in 2018." By way of background, a stock buyback "occurs when a company buys back its shares from the marketplace with its accumulated cash. . . .The repurchased shares are absorbed by the company, and the number of outstanding shares on the market is reduced." As stock buybacks are complex transactions with their own shareholders, the SEC thus requires that companies have "effective controls" before undertaking them. Here, the SEC alleged that Andeavor did not have "internal accounting controls" when its CEO directed the company's CFO to initiate a $250 million stock buyback, even though "company policy prohibit[ed] repurchases while Andeavor was in possession of material non-public information." As a result, Andeavor "repurchased 2.6 million shares of its stock from investors at an average price of $97 per share in February and March of 2018." Yet, just one month later, the Company announced that it would be acquired by Marathon in a deal that valued at Andeavor at over $150 per share.
About Faruqi & Faruqi, LLP
Faruqi & Faruqi, LLP focuses on complex civil litigation, including securities, antitrust, wage and hour, personal injury and consumer class actions as well as shareholder derivative and merger and transactional litigation. The firm is headquartered in New York, and maintains offices in California, Delaware, Georgia and Pennsylvania.
Since its founding in 1995, Faruqi & Faruqi, LLP has served as lead or co-lead counsel in numerous high-profile cases which ultimately provided significant recoveries to investors, direct purchasers, consumers and employees.
To schedule a free consultation with our attorneys and to learn more about your legal rights, call our offices today at (877) 247-4292 or (212) 983-9330.
About Richard W. Gonnello
Richard W. Gonnello is a partner in Faruqi & Faruqi, LLP's New York office and Chair of the firm's Securities Litigation Practice Group.
Tags: faruqi & faruqi, investigation, news, litigation, settlement notice, case, faruqi law, faruqi blog, faruqilaw, Richard W. Gonnello, securities litigation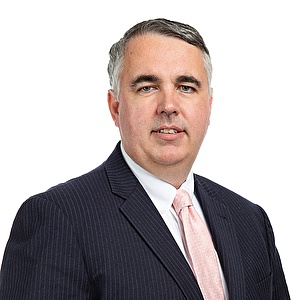 Richard W. Gonnello
Partner at Faruqi & Faruqi, LLP

New York office
Tel: (212) 983-9330
Fax: (212) 983-9331
E-mail: rgonnello@faruqilaw.com