As of September 30, 2020, employees throughout the Empire State can begin earning paid sick leave in accordance with the New York Sick Leave Law ("NYSLL"). Under the NYSLL, employees accrue sick leave at a rate of one hour for every 30 hours worked and have the right to earn up to 56 hours of paid sick leave per year, depending on the income and size of their employer.
Part- and full-time employees in New York may use this paid sick time to recover from illnesses, visit doctors, care for sick family members, and tend to certain personal or family medical needs stemming from sexual or domestic violence, stalking, or human trafficking. While New York employees may presently accrue paid sick leave, they cannot use their NYSLL sick leave time until January 1, 2021; however, any NYSLL sick leave time accrued between now and December 31, 2020 will be carried over to 2021.
Workers who believe they were improperly denied paid sick leave under the NYSLL, retaliated for exercising their rights under the NYSLL, or subjected to other workplace violations should seek legal counsel to analyze their potential claims.

About Faruqi & Faruqi, LLP
Faruqi & Faruqi, LLP focuses on complex civil litigation, including securities, antitrust, wage and hour, personal injury and consumer class actions as well as shareholder derivative and merger and transactional litigation. The firm is headquartered in New York, and maintains offices in California, Delaware, Georgia and Pennsylvania.
Since its founding in 1995, Faruqi & Faruqi, LLP has served as lead or co-lead counsel in numerous high-profile cases which ultimately provided significant recoveries to investors, direct purchasers, consumers and employees.
To schedule a free consultation with our attorneys and to learn more about your legal rights, call our offices today at (877) 247-4292 or (212) 983-9330.
About Patrick J. Collopy
Patrick Collopy's practice is focused on employment litigation. Patrick is an Associate in the firm's New York office.
Tags: faruqi & faruqi, investigation, news, litigation, settlement notice, case, faruqi law, faruqi blog, faruqilaw, Patrick J. Collopy, employment litigation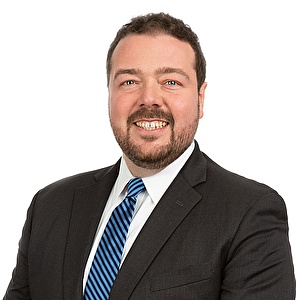 Patrick J. Collopy
Associate at Faruqi & Faruqi, LLP

New York office
Tel: (212) 983-9330
Fax: (212) 983-9331
E-mail: pcollopy@faruqilaw.com
Social: LinkedIn