Since the summer of 2020, corporations and boards of directors have seen an increase in various shareholder derivative lawsuits premised on lack of diversity in leadership across a wide range of personal characteristics. A common theme within these lawsuits is that the organization publicly misled shareholders by touting the organization's commitment to diversity and inclusion, all the while failing to hire diverse leadership or board members.

Generally, plaintiff shareholders allege that the board of directors breached their fiduciary duties by failing to hire diverse leaders, and their public statements projecting a commitment to diversity were crafted merely to avoid public backlash. Additionally, plaintiff shareholders target directors' and officers' compensation alleging directors and officers derived a direct benefit from the lack of diversity. In support of their allegations, plaintiff shareholders commonly cite research indicating that organizations with greater diversity enjoy increased profitability, in turn leading to greater shareholder value.
These shareholder derivative lawsuits follow a growing trend supporting greater diversity of all facets, not only in the general workplace, but also among boardroom composition. In January 2020, Goldman Sachs indicated it would no longer take a company public unless the company had, at a minimum, one diverse board member. Additionally, in February 2020, Warren Buffett, through his annual letter to Berkshire Hathaway shareholders, called for a greater inclusion of women directors and noted that the strides already made were simply a "work in progress." These cases should be given close attention, as their outcomes may lead to similar claims against other organizations.
About Faruqi & Faruqi, LLP
Faruqi & Faruqi, LLP focuses on complex civil litigation, including securities, antitrust, wage and hour, personal injury and consumer class actions as well as shareholder derivative and merger and transactional litigation. The firm is headquartered in New York, and maintains offices in California, Delaware, Georgia and Pennsylvania.
Since its founding in 1995, Faruqi & Faruqi, LLP has served as lead or co-lead counsel in numerous high-profile cases which ultimately provided significant recoveries to investors, direct purchasers, consumers and employees.
To schedule a free consultation with our attorneys and to learn more about your legal rights, call our offices today at (877) 247-4292 or (212) 983-9330.
About Christopher M. Lash
Christopher M. Lash's practice is focused on shareholder derivative and securities litigation. Chris is an Associate in the firm's Pennsylvania office.
Tags: faruqi & faruqi, investigation, news, litigation, settlement notice, case, faruqi law, faruqi blog, faruqilaw, Christopher M. Lash, derivative litigation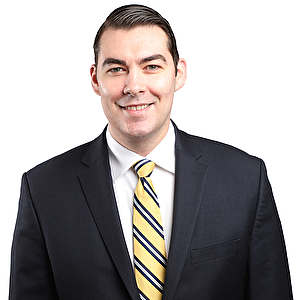 Christopher M. Lash
Associate at Faruqi & Faruqi, LLP

Pennsylvania office
Tel: (215) 277-5770
Fax: (215) 277-5771
E-mail: clash@faruqilaw.com