As reported Tuesday, JPMorgan Chase & Co. ("JPMorgan") has "agreed to pay $920.2 million in criminal penalties, disgorgement and restitution under a three-year deferred prosecution agreement with the U.S. Department of Justice" ("DOJ"). The DOJ alleged that JPMorgan traders "engaged in 'unlawful trading' in the U.S. treasury futures and precious metals futures markets over an eight-year period beginning in 2008." The DOJ's press release explains, "[a]ccording to admissions and court documents," from 2008 to 2016, traders on JPMorgan's precious metals and U.S. Treasuries desks placed buy and sell orders for metals futures and Treasury products with the intent to cancel those orders before execution.

This strategy is known as "spoofing," and is "meant to send false price signals and move markets in favorable directions. " The settlement is "the largest ever imposed for this type of fraudulent activity," and resolves investigations by the DOJ, Commodity Futures Trading Commission, and the Securities and Exchange Commission.

About Faruqi & Faruqi, LLP
Faruqi & Faruqi, LLP focuses on complex civil litigation, including securities, antitrust, wage and hour, personal injury and consumer class actions as well as shareholder derivative and merger and transactional litigation. The firm is headquartered in New York, and maintains offices in California, Delaware, Georgia and Pennsylvania.
Since its founding in 1995, Faruqi & Faruqi, LLP has served as lead or co-lead counsel in numerous high-profile cases which ultimately provided significant recoveries to investors, direct purchasers, consumers and employees.
To schedule a free consultation with our attorneys and to learn more about your legal rights, call our offices today at (877) 247-4292 or (212) 983-9330.
About Katherine M. Lenahan
Katherine M. Lenahan is a Partner in the New York office of Faruqi & Faruqi, LLP and focuses her practice on securities litigation.
Tags: faruqi & faruqi, investigation, news, litigation, settlement notice, case, faruqi law, faruqi blog, faruqilaw, Katherine M. Lenahan, securities litigation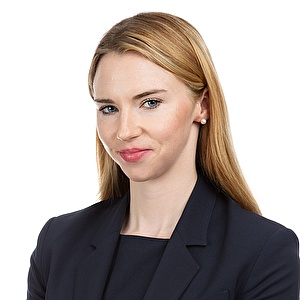 Katherine M. Lenahan
Partner at Faruqi & Faruqi, LLP

New York office
Tel: (212) 983-9330
Fax: (212) 983-9331
E-mail: klenahan@faruqilaw.com