Following a nine-day bench trial during which thirty-three witnesses testified, U.S. District Judge P. Kevin Castel ruled that Mohammed Ali Rashid ("Rashid"), a former Apollo Management LP ("Apollo") executive, violated section 206(2) of the Investment Advisers Act of 1940 by falsifying expense reports for personal spending and being reimbursed by private equity funds. (Apollo is an indirect subsidiary of Apollo Global Management, LLC.) As a result, Rashid was ordered to pay a $240,000 penalty, concluding the U.S. Securities and Exchange Commission ("SEC") case that was filed nearly three years ago. The penalty represents $7,500 for each of the thirty-two violations that the SEC proved at trial.
Interestingly, the SEC and Rashid agreed in 2019 to waive trial by jury and opt for a bench trial. During trial, Judge Castel reviewed emails between Rashid and others detailing his personal travel and spending. The judge also looked at expense descriptions entered into Apollo's reimbursement software.
"Weighed in their entirety, Rashid's expense reports contained a pattern of lies," the judge said. "He commonly fabricated attendees and business purposes for expensive restaurant dinners, repeatedly naming portfolio company executives who credibly testified that they were halfway across the country on the dates of the dinners." Notably, the court found that the SEC proved that Rashid was reimbursed for a New Year's trip to Brazil, a friend's bachelor party in Montreal and wedding in Miami, and a flight to New Orleans for the Super Bowl, as well as expensive clothing and numerous dinners with friends and family at exclusive Manhattan restaurants.
Prior to the SEC's filing of this suit in 2017, Apollo paid $52.7 million to settle other SEC allegations including that the company failed to properly supervise Rashid.
The case is SEC v. Rashid, No. 1:17-cv-08223 (S.D.N.Y.). A link to the court's ruling can be found here.

About Faruqi & Faruqi, LLP
Faruqi & Faruqi, LLP focuses on complex civil litigation, including securities, antitrust, wage and hour, personal injury and consumer class actions as well as shareholder derivative and merger and transactional litigation. The firm is headquartered in New York, and maintains offices in California, Delaware, Georgia and Pennsylvania.
Since its founding in 1995, Faruqi & Faruqi, LLP has served as lead or co-lead counsel in numerous high-profile cases which ultimately provided significant recoveries to investors, direct purchasers, consumers and employees.
To schedule a free consultation with our attorneys and to learn more about your legal rights, call our offices today at (877) 247-4292 or (212) 983-9330.
About David Felderman
David Felderman is a Partner in Faruqi & Faruqi, LLP's Pennsylvania office. Mr. Felderman has extensive experience in complex litigation.Prior to Faruqi & Faruqi, Mr. Felderman was a Partner at Spector, Roseman & Kodroff, P.C. (2000-2018) where he handled class action litigation with a focus on antitrust and securities fraud cases. In addition, from 2008 through 2018, he served as the Partner in charge of the day-to-day operations of the firm's Global Portfolio Monitoring Platform where he provided portfolio monitoring services to institutional investors including public pension funds, Taft-Hartley funds, asset managers, and other institutional investors.Throughout his career, Mr. Felderman has participated in litigating numerous securities fraud and antitrust class actions including the following: In re The Bancorp, Inc. Securities Litigation, No. 14 Civ. 0952 (GMS) (D. Del.); In re Sunoco, Inc., April Term, 2012, No. 3894 (Pa. Common Pleas, Phila. County); In re Harleysville Mutual, November Term, 2011, No. 2137 (Pa. Common Pleas, Phila. County); In re Lehman Brothers Holdings, Inc. Equity/Debt Securities Litigation, No. 08-cv-5523 (S.D.N.Y.); In re Alltel Shareholder Litigation, Civ. No. 2975-CC (Del. Chancery); In re Converium/SCOR Holding (Switzerland) AG Litigation, No. 04 Civ. 7897 (DLC) (S.D.N.Y.); In re AOL Time Warner Securities Litigation, MDL Docket No. 1500 (S.D.N.Y.); Stop & Shop Supermarket Co. v. Smithkline Beecham Corp., No. 03-cv-04578; In re Insurance Brokerage Antitrust Litigation, No. 04-5184 (D. N.J.); In re Monosodium Glutamate Antitrust Litigation, MDL Docket No. 1328 (D. Minn); and In re Flat Glass Antitrust Litigation, MDL No. 1200 (W.D. Pa.).Mr. Felderman was also previously associated with McEldrew & Fullam, P.C. (1998-2000) where his practice focused on medical malpractice and product liability litigation. Prior to that, Mr. Felderman served as a law clerk to the Honorable Bernard J. Goodheart in the Philadelphia Court of Common Pleas. Professionally, Mr. Felderman served a three-year term (2000-2002) as a member of the Executive Committee of the Philadelphia Bar Association's Young Lawyers Division where he Co-Chaired Legal Line, P.M. for three consecutive years. Under his leadership, Legal Line, P.M. won the National Association of Bar Executives 2001 LEXIS Community and Education Outreach Award. Mr. Felderman also formerly served as a member of the Philadelphia Bar Association's State Civil Committee (1998-1999) and the Pennsylvania Trial Lawyers Association's New Lawyer Section Leadership Council (1998-1999). Additionally, Mr. Felderman currently serves as a member of the Penn Alumni Interview Program where he is responsible for interviewing prospective freshman. Mr. Felderman previously served as a member of the Board Directors of the Penn Alumni Club of Philadelphia (2002-2006) where he served as President (2004-2006) and Chair of the Membership Committee (2004-2006). He also served as a member of the Board of Directors of Penn's Alumni Class Leadership Council (2003-2008) where he served a two-year term as Chair of the By-Laws Committee (2006-2008). Moreover, Mr. Felderman served as a member of the Board of Directors of the Alumni Society of The William Penn Charter School (1998-2001) where he served a one-year term as Secretary (2000-2001). He has also served as a Class Agent since 1998 and served as the Reunion Chair for the Class of 1987's 15th, 20th, 25th, and 30th reunions.Mr. Felderman earned his J.D., cum laude, from Temple University, Beasley School of Law (1996). He is also a graduate of the University of Pennsylvania (B.A., Economics, 1991).
Tags: faruqi & faruqi, investigation, news, litigation, settlement notice, case, faruqi law, faruqi blog, faruqilaw, David Felderman, antitrust litigation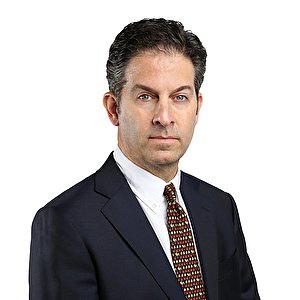 David Felderman
Partner at Faruqi & Faruqi, LLP

Pennsylvania office
Tel: (215) 277-5770
Fax: (215) 277-5771
E-mail: dfelderman@faruqilaw.com