On September 23, 2020, the United States Securities and Exchange Commission ("SEC") voted to adopt amendments to the rules governing its whistleblower program. In a press release issued that day, the SEC explained that the changes are intended "to provide greater clarity to whistleblowers and increase the program's efficiency and transparency."
The amendments include a standard test for determining the monetary amount of awards due to whistleblowers as well as a uniform definition for the term "Whistleblower[,]" which are designed to increase the SEC's efficiency in processing award applications. Other amendments provide the SEC with greater flexibility in accepting applications and broaden the types of actions that would qualify for an award.
The SEC's whistleblower program was established by the Dodd-Frank Wall Street Reform and Consumer Protection Act in 2010, and since its inception has resulted in $523 million in awards to 97 individuals. SEC Chairman Jay Clayton explained that the "rule amendments will help us get more money into the hands of whistleblowers, and at a faster pace. Experience demonstrates this added clarity, efficiency and transparency will further incentivize whistleblowers, enhance the whistleblower award program and benefit investors and our markets."

About Faruqi & Faruqi, LLP
Faruqi & Faruqi, LLP focuses on complex civil litigation, including securities, antitrust, wage and hour, personal injury and consumer class actions as well as shareholder derivative and merger and transactional litigation. The firm is headquartered in New York, and maintains offices in California, Delaware, Georgia and Pennsylvania.
Since its founding in 1995, Faruqi & Faruqi, LLP has served as lead or co-lead counsel in numerous high-profile cases which ultimately provided significant recoveries to investors, direct purchasers, consumers and employees.
To schedule a free consultation with our attorneys and to learn more about your legal rights, call our offices today at (877) 247-4292 or (212) 983-9330.
About Megan Sullivan
Megan Sullivan is a Partner in the New York office of Faruqi & Faruqi, LLP.
Tags: faruqi & faruqi, investigation, news, litigation, settlement notice, case, faruqi law, faruqi blog, faruqilaw, Megan M. Sullivan, securities litigation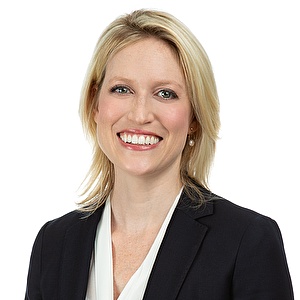 Megan Sullivan
Partner at Faruqi & Faruqi, LLP

New York office
Tel: (212) 983-9330
Fax: (212) 983-9331
E-mail: msullivan@faruqilaw.com