On August 13, 2020, the Delaware Court of Chancery held that the "internal affairs doctrine" precludes a shareholder of a Delaware corporation which maintains its headquarters in a foreign jurisdiction from seeking to inspect corporate books and records under the law of a foreign jurisdiction. Instead, shareholders are limited to the inspection rights provided in Delaware General Corporation Law, 8 Del. C. § 220.
In late 2019, Daniel Grove ("Grove"), a former Juul Labs, Inc. ("Juul") employee and current stockholder, demanded to inspect the company's books and records pursuant to California Corporations Code § 1601. California's law permits a shareholder to inspect the books and records of a corporation that maintains its principal executive office in California, irrespective of the state of incorporation. However, Juul's articles of incorporation designates the Delaware Court of Chancery as the exclusive forum for adjudicating disputes over the internal affairs of the Company. Juul filed suit in Delaware seeking declaratory and injunctive relief regarding the application of Delaware law, as well as whether Grove waived his inspection rights.
In applying the "internal affairs doctrine" the Chancery Court stated that "inspection rights are a core matter of internal corporate affairs." Further, Delaware law was the only applicable law because "[i]f other states could define the terms by which stockholders can inspect books and records, then a Delaware corporation could be subject to different provisions and standards in jurisdictions around the country." While the Chancery Court held that only Delaware law is applicable, the Court did not reach a decision regarding Juul's argument that Grove waived his inspection rights. Instead, the Court noted that "[h]istorically, Delaware decisions have rejected efforts by corporations to limit or eliminate inspection rights."

About Faruqi & Faruqi, LLP
Faruqi & Faruqi, LLP focuses on complex civil litigation, including securities, antitrust, wage and hour, personal injury and consumer class actions as well as shareholder derivative and merger and transactional litigation. The firm is headquartered in New York, and maintains offices in California, Delaware, Georgia and Pennsylvania.
Since its founding in 1995, Faruqi & Faruqi, LLP has served as lead or co-lead counsel in numerous high-profile cases which ultimately provided significant recoveries to investors, direct purchasers, consumers and employees.
To schedule a free consultation with our attorneys and to learn more about your legal rights, call our offices today at (877) 247-4292 or (212) 983-9330.
About Christopher M. Lash
Christopher M. Lash's practice is focused on shareholder derivative and securities litigation. Chris is an Associate in the firm's Pennsylvania office.
Tags: faruqi & faruqi, investigation, news, litigation, settlement notice, case, faruqi law, faruqi blog, faruqilaw, Christopher M. Lash, derivative litigation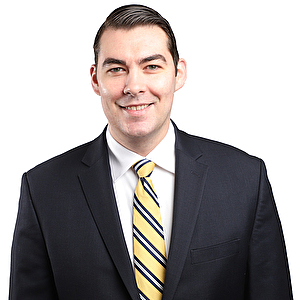 Christopher M. Lash
Associate at Faruqi & Faruqi, LLP

Pennsylvania office
Tel: (215) 277-5770
Fax: (215) 277-5771
E-mail: clash@faruqilaw.com
Social: LinkedIn