Judge William Aslup, of the Northern District of California, certified a class of direct purchasers of the diabetes drug, Glumetza, in a case alleging that defendants Bausch Health Co., its subsidiaries Santarus Inc. and Assertio Therapeutics Inc., and Lupin Pharmaceuticals Inc. violated the antitrust laws by conspiring to delay generic entry of the drug.
In 2009, Assertio and Santarus sued Lupin claiming that it violated their patents when it sought FDA approval to market a generic version of their drug, Glumetza. Despite allegedly grim odds of Assertio and Santarus prevailing in the suit, the parties entered a "reverse payment" settlement in 2012 that provided that Lupin would delay its entry into the market by four years in exchange for a promise that Assertio and Santarus would not launch an authorized generic or license any other generic manufacturer the right to market generic Glumetza in competition with Lupin for at least a year after Lupin's generic launch. They also promised Lupin that it could enter the market immediately if another generic manufacturer were permitted to market the drug. Taken together, these provisions virtually guaranteed Lupin the ability to market its generic Glumetza without generic competition for at least a year—a highly valuable prize for Lupin.
As a result of this pay-for-delay conspiracy, Assertio and Santarus marketed Glumetza without a generic competitor until 2016. Not only did they maintain their monopoly prices, but they raised those prices by 800% during this period. Lupin entered the market in 2016 without any generic competition. As Judge Alsup described, this enabled it Lupin to "join[] the bonanza," and "hop aboard the cash-cow, pricing its generic slightly below the still-wildly-overpriced brand drug." Accordingly, direct purchasers overpaid for both brand and generic Glumetza, and for years were denied the right to purchase Lupin's competitively priced generic.
The court found that direct purchasers met all the requirements for class certification. The case will now go forward to summary judgment and trial, during which Judge Alsup noted that it "will be most engaging to see how counsel argue that the 800 percent price hike served competition."
The case is In re: Glumetza Antitrust Litigation, Docket No. 3:19-cv-05822 (N.D. Cal.).

About Faruqi & Faruqi, LLP
Faruqi & Faruqi, LLP focuses on complex civil litigation, including securities, antitrust, wage and hour, personal injury and consumer class actions as well as shareholder derivative and merger and transactional litigation. The firm is headquartered in New York, and maintains offices in California, Delaware, Georgia and Pennsylvania.
Since its founding in 1995, Faruqi & Faruqi, LLP has served as lead or co-lead counsel in numerous high-profile cases which ultimately provided significant recoveries to investors, direct purchasers, consumers and employees.
To schedule a free consultation with our attorneys and to learn more about your legal rights, call our offices today at (877) 247-4292 or (212) 983-9330.
About Raymond N. Barto
Raymond N. Barto's practice is focused on antitrust litigation. Ray is a senior associate in the firm's New York office.Prior to joining F&F, Ray was an associate at a prominent New York City law firm where he represented consumers, shareholders, and employees in class action cases that involved consumer fraud, breach of fiduciary duty, and ERISA.While at Brooklyn Law School, Ray served as an Articles Editor for the Brooklyn Law Review. As well, Ray served as an intern to the Honorable Judge William Pauley III of the United States District Court for the Southern District of New York; the United States Attorney's Office for the Eastern District of New York; the litigation department for Marsh & McLennan Companies; and the Kings County District Attorney's Office.
Tags: faruqi & faruqi, investigation, news, litigation, settlement notice, case, faruqi law, faruqi blog, faruqilaw, Raymond N. Barto, antitrust litigation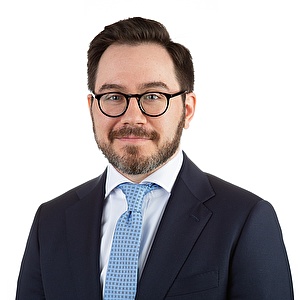 Raymond N. Barto
Senior Associate at Faruqi & Faruqi, LLP

New York office
Tel: (212) 983-9330
Fax: (212) 983-9331
E-mail: rbarto@faruqilaw.com