On July 27, 2020, the Third Circuit ruled that the governing statute for the Consumer Financial Protection Bureau ("CFPB") permits parallel enforcement actions by state attorneys general. The three-judge panel also upheld Pennsylvania's claims against Navient Corp. that are similar to claims being pursued by the CFPB.
Pennsylvania Attorney General Josh Shapiro brought a consumer protection case against Navient claiming that the student loan company mistreated its borrowers. Navient argued that the claims were a "copycat" from the CFPB case and should be dismissed. According to the opinion written by U.S. Circuit Judge Thomas L. Ambro, "we hold that the clear statutory language of the Consumer Protection Act permits concurrent state claims, for nothing in the statutory framework suggests otherwise." The Court's opinion found that because, "the Commonwealth's claims under the PA Protection Law based on affirmative misrepresentations and misconduct are not preempted, we affirm the District Court's denial of Navient's motion to dismiss."
A copy of the Third Circuit's opinion can be found here.

About Faruqi & Faruqi, LLP
Faruqi & Faruqi, LLP focuses on complex civil litigation, including securities, antitrust, wage and hour, personal injury and consumer class actions as well as shareholder derivative and merger and transactional litigation. The firm is headquartered in New York, and maintains offices in California, Delaware, Georgia and Pennsylvania.
Since its founding in 1995, Faruqi & Faruqi, LLP has served as lead or co-lead counsel in numerous high-profile cases which ultimately provided significant recoveries to investors, direct purchasers, consumers and employees.
To schedule a free consultation with our attorneys and to learn more about your legal rights, call our offices today at (877) 247-4292 or (212) 983-9330.
About Alex B. Heller
Alex B. Heller's practice is focused on shareholder derivative and securities litigation. Alex is a Partner in the firm's Pennsylvania office and Chair of the firm's Shareholder Derivative Litigation Practice Group.
Tags: faruqi & faruqi, investigation, news, litigation, settlement notice, case, faruqi law, faruqi blog, faruqilaw, Alex B. Heller, derivative litigation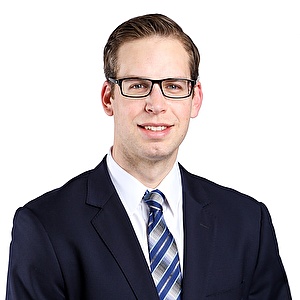 Alex B. Heller
Partner at Faruqi & Faruqi, LLP

Pennsylvania office
Tel: (215) 277-5770
Fax: (215) 277-5771
E-mail: aheller@faruqilaw.com