The Department of Justice announced in tandem a two-count felony charge against Taro Pharmaceuticals U.S.A., Inc. ("Taro") for engaging in price-fixing conspiracies and a deferred prosecution agreement resolving those same charges. In the deferred prosecution agreement, Taro admits that between March 2013 and December 2015, it conspired with generic drug manufacturer, Sandoz, Inc., to allocate customers and fix prices on several generic drugs, including clobetasol, desonide ointment, and nystatin triamcinolone cream (each used to treat skin conditions). Additionally, between May 2013 and December 2015, Taro admits to allocating customers and fixing prices on etodolac (for arthritis) and carbamazepine (for seizures, nerve pain, and bipolar disorder) with an unnamed generic drug manufacturer. As a penalty, Taro will pay $205 million. It will also fully cooperate with the DOJ's ongoing criminal investigation into the generic pharmaceutical industry.
Taro is the sixth generic pharmaceutical company to be charged and the fifth to admit it fixed prices on generic drugs. The DOJ has also charged four generic pharmaceutical executives, including former Taro executive, Ara Aprahamian, who, alone among them, has not pled guilty.
Faruqi & Faruqi represents direct purchasers in a concurrent civil action, In re Generic Pharmaceuticals Pricing Antitrust Litigation, in the Eastern District of Pennsylvania.

About Faruqi & Faruqi, LLP
Faruqi & Faruqi, LLP focuses on complex civil litigation, including securities, antitrust, wage and hour, personal injury and consumer class actions as well as shareholder derivative and merger and transactional litigation. The firm is headquartered in New York, and maintains offices in California, Delaware, Georgia and Pennsylvania.
Since its founding in 1995, Faruqi & Faruqi, LLP has served as lead or co-lead counsel in numerous high-profile cases which ultimately provided significant recoveries to investors, direct purchasers, consumers and employees.
To schedule a free consultation with our attorneys and to learn more about your legal rights, call our offices today at (877) 247-4292 or (212) 983-9330.
About Raymond N. Barto
Raymond N. Barto's practice is focused on antitrust litigation. Ray is a senior associate in the firm's New York office.Prior to joining F&F, Ray was an associate at a prominent New York City law firm where he represented consumers, shareholders, and employees in class action cases that involved consumer fraud, breach of fiduciary duty, and ERISA.While at Brooklyn Law School, Ray served as an Articles Editor for the Brooklyn Law Review. As well, Ray served as an intern to the Honorable Judge William Pauley III of the United States District Court for the Southern District of New York; the United States Attorney's Office for the Eastern District of New York; the litigation department for Marsh & McLennan Companies; and the Kings County District Attorney's Office.
Tags: faruqi & faruqi, investigation, news, litigation, settlement notice, case, faruqi law, faruqi blog, faruqilaw, Raymond N. Barto, antitrust litigation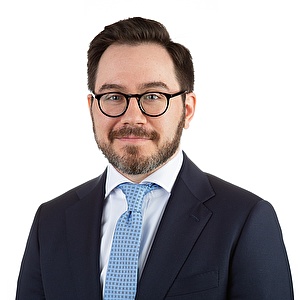 Raymond N. Barto
Senior Associate at Faruqi & Faruqi, LLP

New York office
Tel: (212) 983-9330
Fax: (212) 983-9331
E-mail: rbarto@faruqilaw.com