The Maryland Court of Appeals has clarified existing law to recognize an independent cause of action for breach of fiduciary duty. Plank v. Cherneski, Misc. No. 3, Sept. Term, 2019, 2020 WL 3967980 (Md. July 14, 2020).
The issue had been unsettled since the Appellate Court ruled over twenty years ago in Kann v. Kann that:
[T]here is no universal or omnibus tort for the redress of breach of fiduciary duty by any and all fiduciaries. This does not mean that there is no claim or cause of action available for breach of fiduciary duty. Our holding means that identifying a breach of fiduciary duty will be the beginning of the analysis, and not its conclusion.
Kann v. Kann, 344 Md. 689, 713 (1997). After the Kann decision, the courts were inconsistent in the treatment of breach of fiduciary duty claims sometimes calling for a case-by-case analysis and other times making blanket statements that no such claim exists in Maryland. See Int'l Bhd. of Teamsters v. Willis Corroon Corp. of Md., 369 Md. 724, 727 n.1 (2002) ("Maryland does not recognize a separate tort action for breach of fiduciary duty"). The Court of Appeal in Plank even catalogued the various and sometimes contradictory statements from the courts about fiduciary duty claims that resulted in a "muddled state of our jurisprudence . . . ." Plank, 2020 WL 3967980, at *1.
The Plank case arose from minority shareholders' lawsuit against the managing member and a limited liability company ("LLC") for numerous causes of action, including an independent count for breach of fiduciary duty. After the Court's extensive survey of the courts' statements on the issue, it held that:
1. A breach of fiduciary duty may be actionable (including against members of an LLC based on agency principles) as an independent cause of action;
2. To establish a breach of fiduciary duty, a plaintiff must demonstrate: (i) the existence of a fiduciary relationship; (ii) breach of the duty owed by the fiduciary to the beneficiary; and (iii) harm to the beneficiary;
3. The remedy for the breach is dependent upon the type of fiduciary relationship, and the historical remedies provided by law for the specific type of fiduciary relationship and specific breach in question, and may arise under a statute, common law, or contract; and
4. The cause of action may be pleaded without limitation as to whether there is another viable cause of action to address the same conduct.
Plank, 2020 WL 3967980, at *1, *20-21. The law now is clear in Maryland that a plaintiff does not need to try and tie a breach of fiduciary duty claim to some other theory of liability, such as negligence or breach of contract as had often been the practice. Now, plaintiffs can pursue the separate and independent theory of liability based on a breach of a specific source of fiduciary duty.

About Faruqi & Faruqi, LLP
Faruqi & Faruqi, LLP focuses on complex civil litigation, including securities, antitrust, wage and hour, personal injury and consumer class actions as well as shareholder derivative and merger and transactional litigation. The firm is headquartered in New York, and maintains offices in California, Delaware, Georgia and Pennsylvania.
Since its founding in 1995, Faruqi & Faruqi, LLP has served as lead or co-lead counsel in numerous high-profile cases which ultimately provided significant recoveries to investors, direct purchasers, consumers and employees.
To schedule a free consultation with our attorneys and to learn more about your legal rights, call our offices today at (877) 247-4292 or (212) 983-9330.
About James M. Wilson, Jr.
James M. Wilson, Jr. is a Partner in Faruqi & Faruqi, LLP's New York office and Chair of the firm's Shareholder Merger Litigation Practice Group.
Tags: faruqi & faruqi, investigation, news, litigation, settlement notice, case, faruqi law, faruqi blog, faruqilaw, James M. Wilson, Jr., securities litigation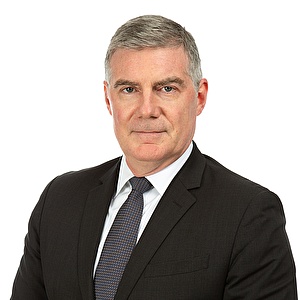 James M. Wilson, Jr.
Partner at Faruqi & Faruqi, LLP

New York office
Tel: (212) 983-9330
Fax: (212) 983-9331
E-mail: jwilson@faruqilaw.com