The 10-year anniversary of the signing of the Dodd-Frank Wall Street Reform and Consumer Protection Act of 2010 ("Dodd-Frank") has brought attention to the law for a wholly new reason, the COVID-19 crisis. Many experts have credited the law for protecting the financial markets during the tumult caused by the global pandemic.
In the aftermath of the 2008 financial crisis, Dodd-Frank was passed to prevent future economic meltdowns by targeting systemic risk and implementing stricter controls on banks and shadow banking activity. For example, the law requires large banks to engage in an ongoing resolution planning process whereby the banks submit resolution plans to the Federal Reserve and the FDIC to explain how they would undergo an orderly resolution in bankruptcy. Dodd-Frank also created the Volcker Rule to ban banks from proprietary trading and limit investments in and relationships with certain funds.
Chris Dodd, the senator for whom the bill is named, stated recently that without the landmark financial reform "I think we would have collapsed economically," during the COVID-19 crisis, noting that banks' buildup of capital, liquidity, and "their profitability and their strength" have helped prop up the economy in recent months. Dodd explained that "[o]ur reforms worked, providing a sturdier foundation to help our financial system weather a future crisis[.]" Former President Barak Obama also credited the financial reforms for protecting investors during the pandemic, stating that "[t]hey're still blocking taxpayer bailouts; they're still protecting consumers and investors; and, even with a pandemic that has added a historic level of joblessness, so far, these reforms have helped prevent the [public health] crisis from spiraling into a financial crisis too."

About Faruqi & Faruqi, LLP
Faruqi & Faruqi, LLP focuses on complex civil litigation, including securities, antitrust, wage and hour, personal injury and consumer class actions as well as shareholder derivative and merger and transactional litigation. The firm is headquartered in New York, and maintains offices in California, Delaware, Georgia and Pennsylvania.
Since its founding in 1995, Faruqi & Faruqi, LLP has served as lead or co-lead counsel in numerous high-profile cases which ultimately provided significant recoveries to investors, direct purchasers, consumers and employees.
To schedule a free consultation with our attorneys and to learn more about your legal rights, call our offices today at (877) 247-4292 or (212) 983-9330.
About Megan Sullivan
Megan Sullivan is a Partner in the New York office of Faruqi & Faruqi, LLP.
Tags: faruqi & faruqi, investigation, news, litigation, settlement notice, case, faruqi law, faruqi blog, faruqilaw, Megan M. Sullivan, securities litigation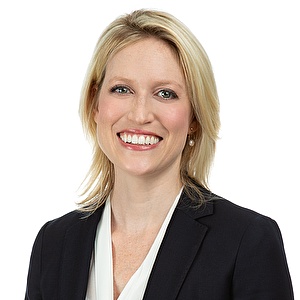 Megan Sullivan
Partner at Faruqi & Faruqi, LLP

New York office
Tel: (212) 983-9330
Fax: (212) 983-9331
E-mail: msullivan@faruqilaw.com