The Supreme Court recently denied a petition to review a discovery dispute in a complex, multi-district case concerning allegations that pharmaceutical manufacturers engaged in a price-fixing conspiracy. The petition for certiorari, which was filed by a group of generic drug manufacturers, requested that the Court overturn the district court's discovery order. Under this order, the drug manufacturers were required to produce all documents containing pre-agreed search terms from select custodians. The drug manufacturers could then claw-back documents that they believed were not relevant or nonresponsive. As such, the drug manufacturers were forbidden from provisionally withholding discovery materials merely because they believed they were not relevant or nonresponsive. The respondents, representatives for attorney generals from 54 different states and territories and numerous private plaintiff classes, argued that the district court's order was proper because the district court had properly exercised its broad judicial discretion in "declining to give petitioners that third relevance screen." In declining the drug manufacturer's petition, the Supreme Court permitted the district court's discovery order to stand.
About Faruqi & Faruqi, LLP
Faruqi & Faruqi, LLP focuses on complex civil litigation, including securities, antitrust, wage and hour, personal injury and consumer class actions as well as shareholder derivative and merger and transactional litigation. The firm is headquartered in New York, and maintains offices in California, Delaware, Georgia and Pennsylvania.
Since its founding in 1995, Faruqi & Faruqi, LLP has served as lead or co-lead counsel in numerous high-profile cases which ultimately provided significant recoveries to investors, direct purchasers, consumers and employees.
To schedule a free consultation with our attorneys and to learn more about your legal rights, call our offices today at (877) 247-4292 or (212) 983-9330.
About Richard W. Gonnello
Richard W. Gonnello is a partner in Faruqi & Faruqi, LLP's New York office and Chair of the firm's Securities Litigation Practice Group.
Tags: faruqi & faruqi, investigation, news, litigation, settlement notice, case, faruqi law, faruqi blog, faruqilaw, Richard W. Gonnello, securities litigation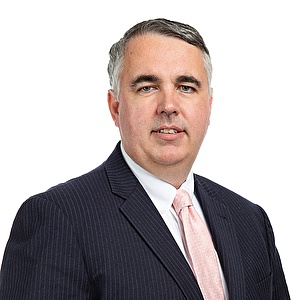 Richard W. Gonnello
Partner at Faruqi & Faruqi, LLP

New York office
Tel: (212) 983-9330
Fax: (212) 983-9331
E-mail: rgonnello@faruqilaw.com