The parent company of Chuck E. Cheese filed for Chapter 11 bankruptcy on June 25, 2020. According to the company, the bankruptcy filing will "strengthen our financial structure as we recover from what has undoubtedly been the most challenging event in our company's history." Just a few days earlier, GNC filed for Chapter 11 citing the dramatic negative impact that the COVID-19 pandemic has had on its business. Earlier in June, national gym chain 24 Hour Fitness filed for Chapter 11. According to the CEO of 24 Hour Fitness, "if it were not for COVID-19 and its devastating effects, we would not be filing for Chapter 11." The month of May also saw many other well-known companies file for bankruptcy protection, including J. Crew, Gold's Gym, Neiman Marcus, J.C. Penney and Hertz.
While many of these companies were struggling prior to the COVID-19 pandemic, the pandemic hastened the need for Chapter 11 protection. Many experts are predicting that the number of bankruptcies will continue to rise as the pandemic rages on. Chapter 11 bankruptcy does not necessarily mean that these companies will cease to exist but their ability to successfully reorganize during these times is in doubt.

About Faruqi & Faruqi, LLP
Faruqi & Faruqi, LLP focuses on complex civil litigation, including securities, antitrust, wage and hour, personal injury and consumer class actions as well as shareholder derivative and merger and transactional litigation. The firm is headquartered in New York, and maintains offices in California, Delaware, Georgia and Pennsylvania.
Since its founding in 1995, Faruqi & Faruqi, LLP has served as lead or co-lead counsel in numerous high-profile cases which ultimately provided significant recoveries to investors, direct purchasers, consumers and employees.
To schedule a free consultation with our attorneys and to learn more about your legal rights, call our offices today at (877) 247-4292 or (212) 983-9330.
About Alex B. Heller
Alex B. Heller's practice is focused on shareholder derivative and securities litigation. Alex is a Partner in the firm's Pennsylvania office and Chair of the firm's Shareholder Derivative Litigation Practice Group.
Tags: Neiman Marcus, Bankruptcy, shareholder, coronavirus, COVID-19, derivative, pandemic, Chapter 11, J. Crew, 24 Hour Fitness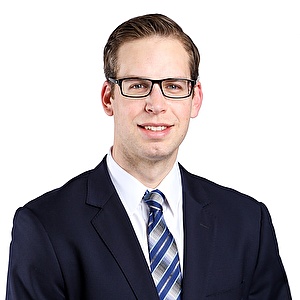 Alex B. Heller
Partner at Faruqi & Faruqi, LLP

Pennsylvania office
Tel: (215) 277-5770
Fax: (215) 277-5771
E-mail: aheller@faruqilaw.com