A coalition of state attorneys general filed their third antitrust lawsuit against generic drug manufacturers. The over-600 page complaint alleges that 26 generic manufacturers had long-standing agreements not to compete for customers and to fix prices on 80 different topical generic drugs which are used to treat a range of skin conditions, pain, and allergies. Connecticut Attorney General William Tong, leading the States, describes the price-fixing conspiracy as a "multibillion-dollar fraud on the American Public" committed through "phone calls, text messages, emails, corporate conventions, and cozy dinner parties . . . as though it were a standard course of business." Tong further states that the "case is built on hard evidence from multiple cooperating witnesses, millions of records, and contemporaneous notes that paint an undeniable picture of the largest domestic corporate cartel in our nation's history."
The new complaint expands on the already massive conspiracies alleged in States' 2016 and 2019 complaints, pushing the number of drugs at issue to nearly 200. The complaint also arrives on the heels of admissions of guilt to the Department of Justice by generic manufacturers Apotex Corp., Heritage Pharmaceuticals, Inc., Rising Pharmaceuticals Inc., and Sandoz Inc., which together paid criminal penalties of over $220 million.
The investigations of the States and the DOJ remain ongoing.
Faruqi & Faruqi represents direct purchasers in In re Generic Pharmaceuticals Pricing Antitrust Litigation.

About Faruqi & Faruqi, LLP
Faruqi & Faruqi, LLP focuses on complex civil litigation, including securities, antitrust, wage and hour, personal injury and consumer class actions as well as shareholder derivative and merger and transactional litigation. The firm is headquartered in New York, and maintains offices in California, Delaware, Georgia and Pennsylvania.
Since its founding in 1995, Faruqi & Faruqi, LLP has served as lead or co-lead counsel in numerous high-profile cases which ultimately provided significant recoveries to investors, direct purchasers, consumers and employees.
To schedule a free consultation with our attorneys and to learn more about your legal rights, call our offices today at (877) 247-4292 or (212) 983-9330.
About Raymond N. Barto
Raymond N. Barto's practice is focused on antitrust litigation. Ray is a senior associate in the firm's New York office.Prior to joining F&F, Ray was an associate at a prominent New York City law firm where he represented consumers, shareholders, and employees in class action cases that involved consumer fraud, breach of fiduciary duty, and ERISA.While at Brooklyn Law School, Ray served as an Articles Editor for the Brooklyn Law Review. As well, Ray served as an intern to the Honorable Judge William Pauley III of the United States District Court for the Southern District of New York; the United States Attorney's Office for the Eastern District of New York; the litigation department for Marsh & McLennan Companies; and the Kings County District Attorney's Office.
Tags: faruqi & faruqi, investigation, news, litigation, settlement notice, case, faruqi law, faruqi blog, faruqilaw, Raymond N. Barto, antitrust litigation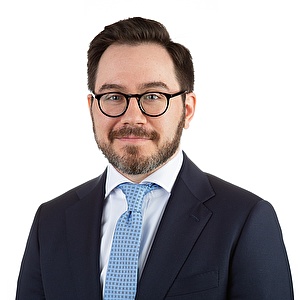 Raymond N. Barto
Senior Associate at Faruqi & Faruqi, LLP

New York office
Tel: (212) 983-9330
Fax: (212) 983-9331
E-mail: rbarto@faruqilaw.com