As the COVID-19 pandemic raged the past few months, many public and private companies fought tooth and nail to stay afloat. Similarly, shareholders maintained a close eye on these companies heavily relying upon disclosures, press releases, and statements made by corporate directors and officers. However, as we slowly emerge from this pandemic, some shareholders are unsatisfied and feel that company responses were inadequate or that the disclosures and statements made were misleading. As a result, companies may expect numerous COVID-19 related lawsuits, including shareholder derivative suits, to emerge.
If COVID-19 related litigation increases, many companies will turn to their directors and officers insurance coverage ("D&O Insurance"). D&O Insurance is regularly purchased by publicly traded companies, as well as private companies and non-profit organizations. D&O Insurance is designed to provide coverage when claims are brought against directors, officers, and other covered employees. Generally, D&O Insurance is designed to cover a broad range of alleged wrongful acts. Yet, insurers may attempt to eliminate coverage for COVID-19 related losses by (i) advancing narrow interpretations of specific policy language and/or (ii) seeking to eliminate coverage for COVID-19 related claims during policy renewal. As such, if COVID-19 related litigation begins to increase, some companies may be left without D&O Insurance coverage.

About Faruqi & Faruqi, LLP
Faruqi & Faruqi, LLP focuses on complex civil litigation, including securities, antitrust, wage and hour, personal injury and consumer class actions as well as shareholder derivative and merger and transactional litigation. The firm is headquartered in New York, and maintains offices in California, Delaware, Georgia and Pennsylvania.
Since its founding in 1995, Faruqi & Faruqi, LLP has served as lead or co-lead counsel in numerous high-profile cases which ultimately provided significant recoveries to investors, direct purchasers, consumers and employees.
To schedule a free consultation with our attorneys and to learn more about your legal rights, call our offices today at (877) 247-4292 or (212) 983-9330.
About Christopher M. Lash
Christopher M. Lash's practice is focused on shareholder derivative and securities litigation. Chris is an Associate in the firm's Pennsylvania office.
Tags: faruqi & faruqi, investigation, news, litigation, settlement notice, case, faruqi law, faruqi blog, faruqilaw, Christopher M. Lash, derivative litigation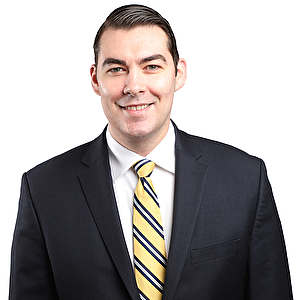 Christopher M. Lash
Associate at Faruqi & Faruqi, LLP

Pennsylvania office
Tel: (215) 277-5770
Fax: (215) 277-5771
E-mail: clash@faruqilaw.com