On May 27, 2020, the U.S. Equal Employment Opportunity Commission's ("EEOC") office in New York, headed by Deputy Director Judy Keenan, revealed that the most prevalent employment claims relating to the COVID-19 pandemic concern employees' rights for reasonable accommodations under the Americans with Discriminations Act ("ADA"). Foreseeably, many of these claims are brought by workers with disabilities, who are required to report to work despite having an underlying medical condition that compromise their immune systems.
The ADA requires private employers and governmental entities to engage in discussions with employees with known disabilities and provide them with reasonable accommodations. The EEOC has identified telework and staggered work schedules as some of the more common reasonable accommodations an employer can offer an employee in order to reduce an employee's chances of contracting COVID-19 in the workplace. While an employer must provide reasonable accommodations to eligible employees, an employer is not required to provide an accommodation that poses an undue hardship on the employer or other employees.
Workers who believe their employer has failed to provide a reasonable accommodation or has subjected them to other workplace violations should seek legal counsel to analyze their potential claims. Workers are also encouraged to check Faruqi & Faruqi, LLP's Workers' Guide to COVID-19 periodically for information and updates regarding workers' rights during this difficult time.
About Faruqi & Faruqi, LLP
Faruqi & Faruqi, LLP focuses on complex civil litigation, including securities, antitrust, wage and hour, personal injury and consumer class actions as well as shareholder derivative and merger and transactional litigation. The firm is headquartered in New York, and maintains offices in California, Delaware, Georgia and Pennsylvania.
Since its founding in 1995, Faruqi & Faruqi, LLP has served as lead or co-lead counsel in numerous high-profile cases which ultimately provided significant recoveries to investors, direct purchasers, consumers and employees.
To schedule a free consultation with our attorneys and to learn more about your legal rights, call our offices today at (877) 247-4292 or (212) 983-9330.
About Patrick J. Collopy
Patrick Collopy's practice is focused on employment litigation. Patrick is an Associate in the firm's New York office.
Tags: faruqi & faruqi, investigation, news, litigation, settlement notice, case, faruqi law, faruqi blog, faruqilaw, Patrick J. Collopy, employment litigation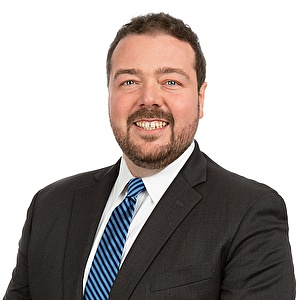 Patrick J. Collopy
Associate at Faruqi & Faruqi, LLP

New York office
Tel: (212) 983-9330
Fax: (212) 983-9331
E-mail: pcollopy@faruqilaw.com