On May 29, 2020, Judge Alison J. Nathan of the Southern District of New York issued a ruling granting in part and denying in part Godiva's motion to dismiss plaintiff's complaint. The class action challenges Godiva's use of the "Belgium 1926" representation on the label, when certain chocolates produced by Godiva are made in the USA. The Court denied defendant's motion to dismiss plaintiff's California and New York statutory consumer protection claims, holding that "a reasonable consumer could view the phrase Belgium 1926 as representing that Godiva's chocolates are manufactured in Belgium."
A copy of the Court's order can be found here. Faruqi & Faruqi attorney Timothy J. Peter is heading this litigation.
If you are a consumer seeking to alert us of similar deceptive advertising practices, please contact us here. We look forward to hearing from you.

About Faruqi & Faruqi, LLP
Faruqi & Faruqi, LLP focuses on complex civil litigation, including securities, antitrust, wage and hour, personal injury and consumer class actions as well as shareholder derivative and merger and transactional litigation. The firm is headquartered in New York, and maintains offices in California, Delaware, Georgia and Pennsylvania.
Since its founding in 1995, Faruqi & Faruqi, LLP has served as lead or co-lead counsel in numerous high-profile cases which ultimately provided significant recoveries to investors, direct purchasers, consumers and employees.
To schedule a free consultation with our attorneys and to learn more about your legal rights, call our offices today at (877) 247-4292 or (212) 983-9330.
About Timothy J. Peter
Timothy J. Peter is a Partner in Faruqi & Faruqi, LLP's Pennsylvania office and Chair of the firm's Consumer Protection Litigation Practice Group.
Tags: faruqi & faruqi, investigation, news, litigation, settlement notice, case, faruqi law, faruqi blog, faruqilaw, Timothy J. Peter, consumer litigation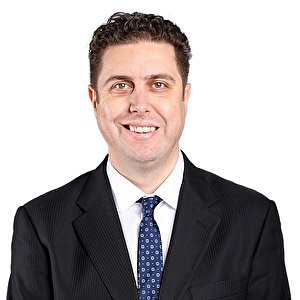 Timothy J. Peter
Partner at Faruqi & Faruqi, LLP

Pennsylvania office
Tel: (215) 277-5770
Fax: (215) 277-5771
E-mail: tpeter@faruqilaw.com