On April 23, 2020, Faruqi & Faruqi commenced a shareholder derivative lawsuit against the board of directors and certain executive officers of Laboratory Corporation of America Holdings ("LabCorp" or the "Company"). The lawsuit seeks to redress and remediate breaches of fiduciary duties by the board of directors and certain executive officers.
As alleged in the complaint, the Company's directors and officers failed to sufficiently protect the Company from cybersecurity threats and further failed to adequately respond to two separate data breaches. In the first breach, confidential LabCorp patient data provided to a debt collector was taken resulting in the exposure of records for millions of LabCorp patients. LabCorp then suffered a second cybersecurity incident in which patients' health data was exposed via the Company's website. As alleged in the complaint, LabCorp has suffered and will continue to suffer harm due to the Company's deficient data security policies and procedures.
The case is docketed as Eugenio v. Berberian et al., Case No. 2020-0305 (Del. Ch.). A copy of the complaint is attached below.
About Faruqi & Faruqi, LLP
Faruqi & Faruqi, LLP focuses on complex civil litigation, including securities, antitrust, wage and hour, personal injury and consumer class actions as well as shareholder derivative and merger and transactional litigation. The firm is headquartered in New York, and maintains offices in California, Delaware, Georgia and Pennsylvania.
Since its founding in 1995, Faruqi & Faruqi, LLP has served as lead or co-lead counsel in numerous high-profile cases which ultimately provided significant recoveries to investors, direct purchasers, consumers and employees.
To schedule a free consultation with our attorneys and to learn more about your legal rights, call our offices today at (877) 247-4292 or (212) 983-9330.
About Christopher M. Lash
Christopher M. Lash's practice is focused on shareholder derivative and securities litigation. Chris is an Associate in the firm's Pennsylvania office.
Tags: faruqi, securities, cybersecurity, Data Breach, shareholder, hack, cyberattack, complaint, LabCorp, derivative, Directors, Officers, medical records, HIPAA, data theft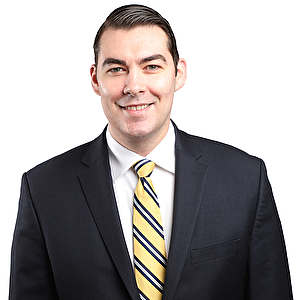 Christopher M. Lash
Associate at Faruqi & Faruqi, LLP

Pennsylvania office
Tel: (215) 277-5770
Fax: (215) 277-5771
E-mail: clash@faruqilaw.com