Last week, plaintiffs in the In Re: 100% Grated Parmesan Cheese Marketing And Sales Practice Litigation filed their opening brief in the Seventh Circuit, asking the panel to revive their dismissed false advertising claims. The plaintiffs' claims seek to hold different manufactures and sellers liable for falsely claiming their grated parmesan cheese products are "100% Grated Parmesan Cheese," indicating that the products contain only cheese. However, the products contain a significant amount of wood pulp (also known as cellulose), used as a filler and anticaking agent. In dismissing the plaintiffs' claim in his November 1, 2018 Order, Judge Feinerman of the Northern District of Illinois held that a reasonable consumer would not be deceived by the "100% Grated Parmesan Cheese" representations. Judge Feinerman reasoned that the representations were ambiguous at best and therefore a reasonable consumer would turn to the back label and read the ingredient list to determine that the products included other ingredients. Judge Feinerman dismissed plaintiffs' claims despite survey evidence demonstrating that over 85% of consumers believed the products were 100% cheese.
Plaintiffs' appeal challenges Judge Feinerman's holding on two key grounds. First, plaintiffs contend that the district court inappropriately stepped into the role of the fact finder in dismissing plaintiffs' claims. According to plaintiffs "a reasonable consumer's understanding of advertising, including a package label, is a question of fact best determined through consumer survey and other evidence. A consumer may readily expect the back label small print to provide additional information; not that the back label will contradict the claim prominently announced on the front." Plaintiffs aver that the district court strayed from the well-established principle in both the Second and Ninth Circuits that a consumer is not expected to confirm or deny front label representations by looking elsewhere on the product. Second, plaintiffs argued that the district court erred in disregarding their consumer survey evidence demonstrating ubiquitous deception. Although not cited in plaintiffs' opening brief, the Ninth Circuit's recent decision in Naimi v. Starbucks Corp., 798 F. App'x 67 (9th Cir. 2019) provides some insight on this issue. There, the Ninth Circuit held that the district court erred in failing to consider plaintiffs' consumer survey evidence demonstrating that a majority of consumers were deceived. Faruqi & Faruqi, LLP served as counsel for plaintiffs in that action.
A copy of the plaintiffs' Opening Brief in the parmesan cheese litigation can be found here.
A copy of the Ninth Circuit's order in the Naimi appeal can be found here.
About Faruqi & Faruqi, LLP
Faruqi & Faruqi, LLP focuses on complex civil litigation, including securities, antitrust, wage and hour, personal injury and consumer class actions as well as shareholder derivative and merger and transactional litigation. The firm is headquartered in New York, and maintains offices in California, Delaware, Georgia and Pennsylvania.
Since its founding in 1995, Faruqi & Faruqi, LLP has served as lead or co-lead counsel in numerous high-profile cases which ultimately provided significant recoveries to investors, direct purchasers, consumers and employees.
To schedule a free consultation with our attorneys and to learn more about your legal rights, call our offices today at (877) 247-4292 or (212) 983-9330.
About Ben Heikali
Ben Heikali is a Partner in the firm's Los Angeles office. Ben's practice is focused on litigation in consumer protection and false advertising claims.Since joining F&F, Ben has litigated a number of prominent false advertising class actions against domestic and transnational companies such as, Hyland's, Inc., Nestlé U.S.A., Inc., Craft Brew Alliances, Inc. (Kona beer), Asahi Beer U.S.A., Inc. (Asahi beer), Bayer Healthcare, Sun-Maid, and Apple.Prior to joining F&F, Ben interned at the U.S. Securities and Exchange Commission, Division of Enforcement, focusing on municipal bond litigation and financial fraud work.
Tags: Seventh Circuit, consumer protection, consumer, grated cheese, parmesan, grated parmesan cheese, appeal, 7th Circuit, 7th Cir., wood pulp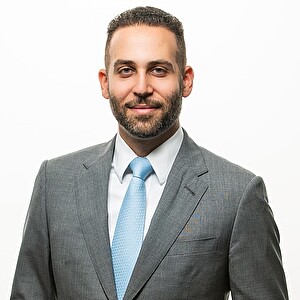 Ben Heikali
Partner at Faruqi & Faruqi, LLP

California office
Tel: (424) 256-2884
Fax: (424) 256-2885
E-mail: bheikali@faruqilaw.com