Former campaign staffers recently filed multiple lawsuits against billionaire Michael Bloomberg's presidential campaign for owed wages. The staffers argue they were promised employment through the general election in November 2020 to challenge President Trump, independent of the success of Michael Bloomberg's campaign for the Democratic nomination. Despite such promises, the campaign laid off thousands of staffers after the former mayor's dismal Super Tuesday performance and withdrawal from the presidential race.
In their lawsuits, campaign staffers rely on public statements by the campaign in the days leading up to Super Tuesday, including claims that its "army" of staffers "will march on through the general election in November even if [Mayor Bloomberg] loses the Democratic nomination." Further, campaign staffers point to an internal campaign document instructing interviewers to inform applicants of "employment through November 2020 with Team Bloomberg" as proof that the campaign promised to employ its staffers through the general election.
Whether courts find the campaign staffers' argument persuasive remains to be seen. Generally, workers are hired on an at-will basis and can be fired at any time, absent illegal discrimination or retaliation. Workers who believe they were wrongfully terminated or subject to other workplace violations should seek legal counsel to analyze their potential legal claims.

About Faruqi & Faruqi, LLP
Faruqi & Faruqi, LLP focuses on complex civil litigation, including securities, antitrust, wage and hour, personal injury and consumer class actions as well as shareholder derivative and merger and transactional litigation. The firm is headquartered in New York, and maintains offices in California, Delaware, Georgia and Pennsylvania.
Since its founding in 1995, Faruqi & Faruqi, LLP has served as lead or co-lead counsel in numerous high-profile cases which ultimately provided significant recoveries to investors, direct purchasers, consumers and employees.
To schedule a free consultation with our attorneys and to learn more about your legal rights, call our offices today at (877) 247-4292 or (212) 983-9330.
About Patrick J. Collopy
Patrick Collopy's practice is focused on employment litigation. Patrick is an Associate in the firm's New York office.
Tags: faruqi & faruqi, investigation, news, litigation, settlement notice, case, faruqi law, faruqi blog, faruqilaw, Patrick J. Collopy, employment litigation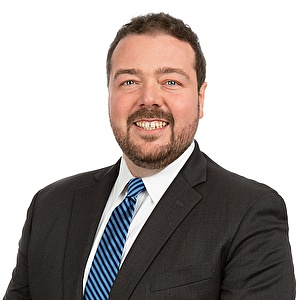 Patrick J. Collopy
Associate at Faruqi & Faruqi, LLP

New York office
Tel: (212) 983-9330
Fax: (212) 983-9331
E-mail: pcollopy@faruqilaw.com