Over the objections of several shareholder plaintiffs, a Connecticut federal judge ruled that nearly two dozen securities lawsuits accusing Teva Pharmaceutical Industries Ltd. of hiding a generic drug price-fixing scheme from investors will be consolidated. The cases were filed in or transferred to the U.S. District Court for the District of Connecticut and include four proposed class actions and numerous suits by shareholders that intend to opt out.
The case stems from the alleged role played by Israel-based Teva, the world's largest generic drug company, in an industry-wide conspiracy to fix the prices of various generic drugs. The alleged scheme has led to a federal price-fixing probe and an enforcement action by forty-four state attorneys general as well as numerous antitrust class actions that is part of a multidistrict case.
The shareholder suits claim that Teva attributed its earnings to strong "fundamentals" and organic growth in a competitive market when, in fact, its success was based on illegal practices like price fixing that can't sustain long-term growth.
Judge Stefan R. Underhill agreed to consolidate all the securities cases for pretrial purposes, granting joint motions by Teva and the pension funds leading one of the class action suits. The judge also consolidated the proposed class actions for all purposes. Although the lawsuits aren't identical – for example, the class periods vary – the Judge noted that they do not need to be. In doing so, the Judge rejected attempts by two of the proposed class plaintiffs, and a number of the individual plaintiffs, to have the cases coordinated rather than consolidated.
The case is Ontario Teachers Pension Plan Bd. v. Teva Pharm. Indus. Ltd. , No. 17-cv-558 (D. Conn.). The consolidation order can be found here.
About Faruqi & Faruqi, LLP
Faruqi & Faruqi, LLP focuses on complex civil litigation, including securities, antitrust, wage and hour, personal injury and consumer class actions as well as shareholder derivative and merger and transactional litigation. The firm is headquartered in New York, and maintains offices in California, Delaware, Georgia and Pennsylvania.
Since its founding in 1995, Faruqi & Faruqi, LLP has served as lead or co-lead counsel in numerous high-profile cases which ultimately provided significant recoveries to investors, direct purchasers, consumers and employees.
To schedule a free consultation with our attorneys and to learn more about your legal rights, call our offices today at (877) 247-4292 or (212) 983-9330.
About David Felderman
David Felderman is a Partner in Faruqi & Faruqi, LLP's Pennsylvania office. Mr. Felderman has extensive experience in complex litigation.
Tags: faruqi & faruqi, generic drug, faruqilaw, Antitrust, Price-Fixing, Teva Pharmaceutical Industries, Ontario Teachers Pension Plan Bd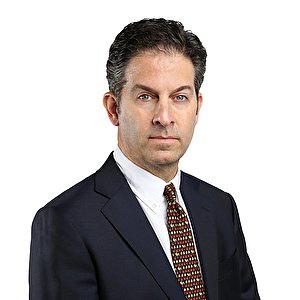 David Felderman
Partner at Faruqi & Faruqi, LLP

Pennsylvania office
Tel: (215) 277-5770
Fax: (215) 277-5771
E-mail: dfelderman@faruqilaw.com