As the negative financial effects of COVID-19 have spread across the nation, the Securities and Exchange Commission ("SEC"), the Commodity Futures Trading Commission ("CFTC"), and the Financial Industry Regulatory Authority ("FINRA") have issued alerts to warn about a range of fraudulent financial opportunities designed to extort investors' fears about the virus. The SEC's Office of Investor Education and Advocacy explained that they have become "aware of a number of Internet promotions, including on social media, claiming that the products or services of publicly-traded companies can prevent, detect, or cure coronavirus, and that the stock of these companies will dramatically increase in value as a result[.]" The CFTC has created a dedicated COVID-19 website on which it warns that scammers have designed pitches that include "claims of special insider knowledge or insights" or "promises of unusually large returns" targeted at investors who have suffered losses as a result of the virus. The agencies have advised investors to conduct additional due diligence on any company advertising an advantage due to coronavirus and to identify common fraudulent tactics including, oversized returns, urgency, credibility building, customer testimonials, and freebies. Additionally, all three agencies urge investors who believe that they may have been a victim of fraud to submit a tip or a complaint on their websites.
About Faruqi & Faruqi, LLP
Faruqi & Faruqi, LLP focuses on complex civil litigation, including securities, antitrust, wage and hour, personal injury and consumer class actions as well as shareholder derivative and merger and transactional litigation. The firm is headquartered in New York, and maintains offices in California, Delaware, Georgia and Pennsylvania.
Since its founding in 1995, Faruqi & Faruqi, LLP has served as lead or co-lead counsel in numerous high-profile cases which ultimately provided significant recoveries to investors, direct purchasers, consumers and employees.
To schedule a free consultation with our attorneys and to learn more about your legal rights, call our offices today at (877) 247-4292 or (212) 983-9330.
About Megan Sullivan
Megan Sullivan is a Partner in the New York office of Faruqi & Faruqi, LLP.
Tags: faruqi & faruqi, investigation, news, litigation, settlement notice, case, faruqi law, faruqi blog, faruqilaw, Megan M. Sullivan, securities litigation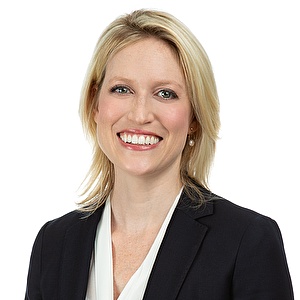 Megan Sullivan
Partner at Faruqi & Faruqi, LLP

New York office
Tel: (212) 983-9330
Fax: (212) 983-9331
E-mail: msullivan@faruqilaw.com