Cybercriminals are using the COVID-19 pandemic to spread malware onto unsuspecting victims' PCs. This malware steals information and sometimes downloads additional malware onto the victim's PC. These attacks have been ongoing for months around the world with the United States now very much in the crosshairs of the cybercriminals. Cybercriminals are taking advantage of the public's thirst for information regarding the COVID-19 pandemic.
One example uses COVID-19 maps that show the spread of the virus. The malware tricks the users into downloading a malicious application that appears to allow the user to display a map of the global infection rates but is actually infecting the user's PC. The malware then steals passwords and other information from the user's PC. This attack is being used on multiple websites and will continue to be included in emails and other direct communications. In addition, there are many other types of scams being used by cybercriminals to trick individuals into opening documents and files that promise information about COVID-19.
About Faruqi & Faruqi, LLP
Faruqi & Faruqi, LLP focuses on complex civil litigation, including securities, antitrust, wage and hour, personal injury and consumer class actions as well as shareholder derivative and merger and transactional litigation. The firm is headquartered in New York, and maintains offices in California, Delaware, Georgia and Pennsylvania.
Since its founding in 1995, Faruqi & Faruqi, LLP has served as lead or co-lead counsel in numerous high-profile cases which ultimately provided significant recoveries to investors, direct purchasers, consumers and employees.
To schedule a free consultation with our attorneys and to learn more about your legal rights, call our offices today at (877) 247-4292 or (212) 983-9330.
About Alex B. Heller
Alex B. Heller's practice is focused on shareholder derivative and securities litigation. Alex is a Partner in the firm's Pennsylvania office and Chair of the firm's Shareholder Derivative Litigation Practice Group.
Tags: cybersecurity, coronavirus, malware, maps, COVID-19, cybercrime, cybercriminals, virus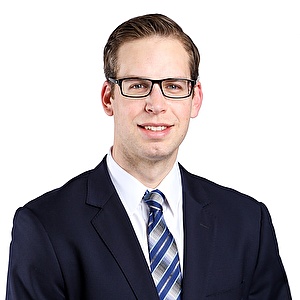 Alex B. Heller
Partner at Faruqi & Faruqi, LLP

Pennsylvania office
Tel: (215) 277-5770
Fax: (215) 277-5771
E-mail: aheller@faruqilaw.com