As the Coronavirus ("COVID-19") tightens its grip on the United States, workers and families alike have been relegated to their homes. This temporary "shelter-in-place" has caused numerous employees to telecommute to work and access their secure work networks from their personal WIFI systems, potentially exposing their employer's databases. Many companies are not equipped to handle an influx of remote access, and the expense to integrate stringent security protocols, network protections, etc. which may negatively impact businesses' bottom line.
While many businesses are strapped for cash and experiencing unprecedented global turmoil, the Trump administration hopes to provide relief in the cybersecurity forum for federal agencies. Trump's emergency COVID-19 funding seeks to inject nearly $48 billion into the United States economy. Within this relief package, the Department of Energy would receive $21 million for teleworking support and cybersecurity costs, among other things. Additionally, the Federal Emergency Management Agency ("FEMA") would receive $47 million towards information technology, cybersecurity and virtual private networks ("VPNs"), the Interior Department would receive $17 million for cybersecurity upgrades, and the National Archives and Records Administration would receive $5.5 million to assist telecommuting employees.
The federal government's robust efforts seek to deepen cybersecurity measures for federal agencies in the wake of COVID-19. While many businesses currently have cybersecurity protections in place, it is necessary for each employee and company to follow and potentially re-evaluate cybersecurity policies.
https://www.politico.com/newsletters/morning-cybersecurity/2020/03/19/cybersecurity-money-part-of-emergency-coronavirus-request-786231

About Faruqi & Faruqi, LLP
Faruqi & Faruqi, LLP focuses on complex civil litigation, including securities, antitrust, wage and hour, personal injury and consumer class actions as well as shareholder derivative and merger and transactional litigation. The firm is headquartered in New York, and maintains offices in California, Delaware, Georgia and Pennsylvania.
Since its founding in 1995, Faruqi & Faruqi, LLP has served as lead or co-lead counsel in numerous high-profile cases which ultimately provided significant recoveries to investors, direct purchasers, consumers and employees.
To schedule a free consultation with our attorneys and to learn more about your legal rights, call our offices today at (877) 247-4292 or (212) 983-9330.
About Christopher M. Lash
Christopher M. Lash's practice is focused on shareholder derivative and securities litigation. Chris is an Associate in the firm's Pennsylvania office.
Tags: faruqi & faruqi, investigation, news, litigation, settlement notice, case, faruqi law, faruqi blog, faruqilaw, Christopher M. Lash, derivative litigation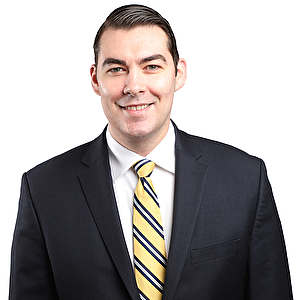 Christopher M. Lash
Associate at Faruqi & Faruqi, LLP

Pennsylvania office
Tel: (215) 277-5770
Fax: (215) 277-5771
E-mail: clash@faruqilaw.com