On March 9, 2020, Judge William H. Orrick of the U.S. District Court for the Northern District of California granted class certification in Krommenhock v. Post Foods, a false advertising suit alleging that Post Foods misbranded a variety of their cereal products as healthy (e.g., representing the product as "Nutritious" on the front label) despite containing high levels of added sugar. A copy of the Court's Order granting class certification can be found here.
The Court's decision in Krommenhock follows a pending settlement in Hadley v. Kellogg, a similar false advertising suit where consumers allege that Kellogg's products are falsely advertised as "lightly sweetened" or "wholesome goodness" when the products contain high levels of added sugar.
The decision in Krommenhock and the potential settlement in Hadley, alongside consumers' increasing preference for healthier food, signal that products containing high levels of sugar will continue to be challenged under growing false advertising litigation in the near future.
About Faruqi & Faruqi, LLP
Faruqi & Faruqi, LLP focuses on complex civil litigation, including securities, antitrust, wage and hour, personal injury and consumer class actions as well as shareholder derivative and merger and transactional litigation. The firm is headquartered in New York, and maintains offices in California, Delaware, Georgia and Pennsylvania.
Since its founding in 1995, Faruqi & Faruqi, LLP has served as lead or co-lead counsel in numerous high-profile cases which ultimately provided significant recoveries to investors, direct purchasers, consumers and employees.
To schedule a free consultation with our attorneys and to learn more about your legal rights, call our offices today at (877) 247-4292 or (212) 983-9330.
About Joshua Nassir
Joshua Nassir's practice is focused on consumer litigation. Josh is an associate in the firm's California office.
Tags: faruqi & faruqi, investigation, news, litigation, settlement notice, case, faruqi law, faruqi blog, faruqilaw, Joshua Nassir, consumer litigation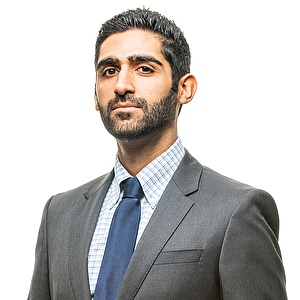 Joshua Nassir
Associate at Faruqi & Faruqi, LLP

California office
Tel: (424) 256-2884
Fax: (424) 256-2885
E-mail: jnassir@faruqilaw.com